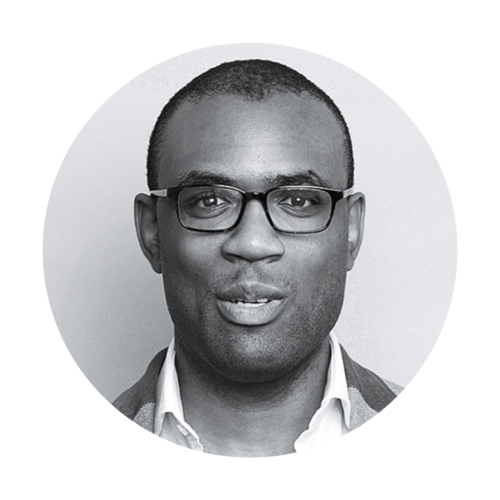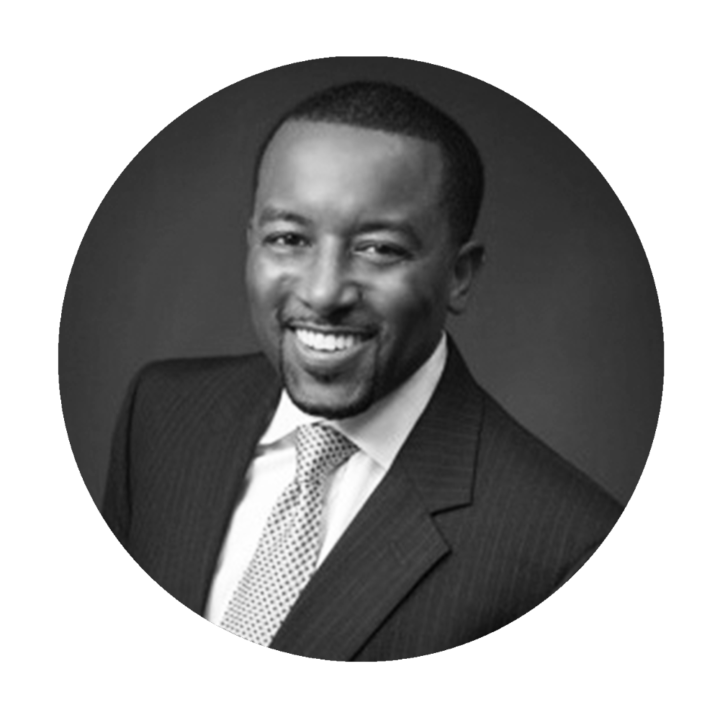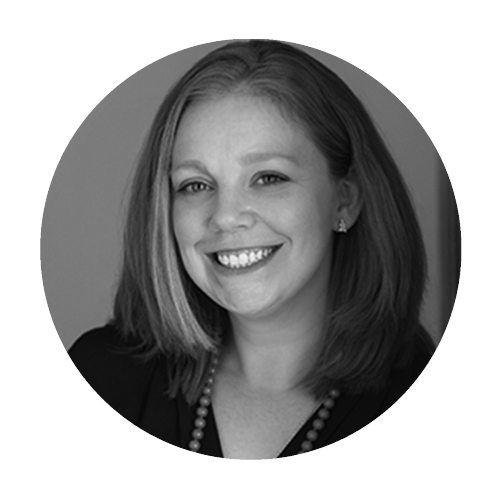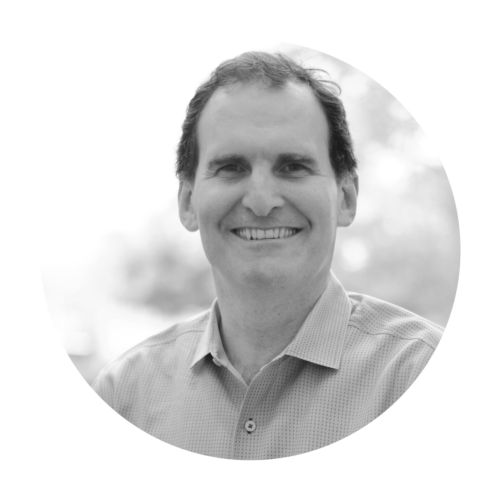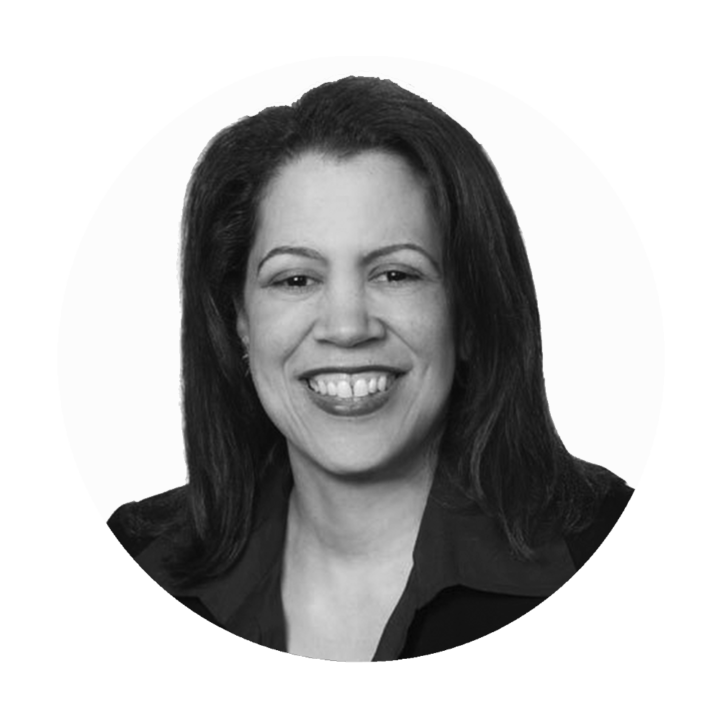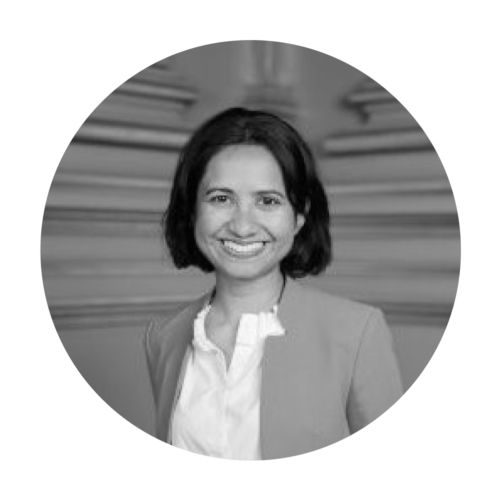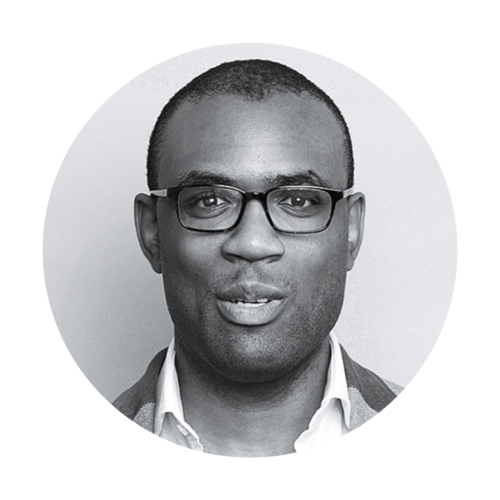 Aaron Walker
Aaron is the Founder and CEO of Camelback Ventures, a fund that levels the playing field for underrepresented entrepreneurs. Since 2015, Camelback has made 33 investments and has helped those companies raise nearly $13M. Aaron is on a journey to live in the spirit of his baseball hero, Jackie Robinson, who said "a life is not important except in the impact it has on other lives." With this ethos, Aaron taught ninth grade English in West Philadelphia through Teach For America, put together deals for companies large and small as a lawyer at Allen & Overy, and supported new ideas to improve education as a portfolio director for the NYC Fund for Public Schools. Aaron is a graduate of the University of Virginia and Penn Law School.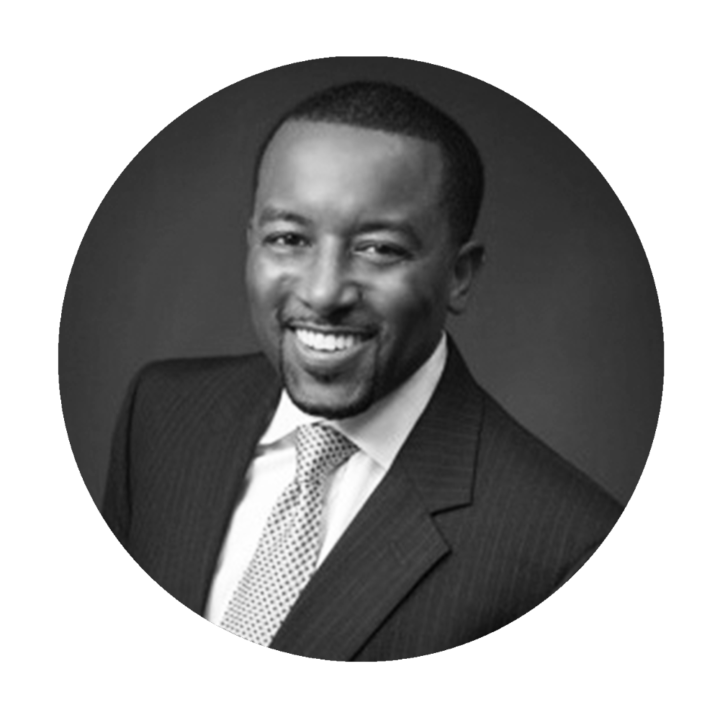 Allen Square
Allen Square is the founder and chief executive officer of Square Button. With over twenty years of experience in both public and private sectors, Allen has worked with and led teams to deliver value to projects and organizations. Allen's experience is deep and varied, covering several industries such as engineering, construction, consulting, and technology. He consistently delivers for his customers on projects large and small.
Post completion of an MBA from The Wharton School of the University of Pennsylvania, Allen worked as a consultant with Bain & Company, Inc. and as the Chief Information Officer of the City of New Orleans. Allen also holds engineering degrees from Tulane University (BS Electrical Engineering) and Southern Methodist University (Masters of Science in Telecommunications).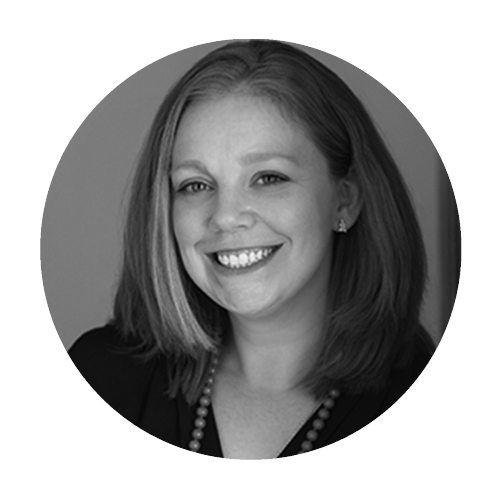 Beth Rabbitt
Beth is CEO of The Learning Accelerator (TLA). Prior to becoming CEO, Beth was a Partner on the organization's start-up team, leading national strategies for developing human capital and for researching emerging teaching and learning models and practices. Beth has previously served as Director of Human Capital at Touchstone Education, an Associate Partner at the NewSchools Venture Fund, a consultant to and with Education Resource Strategies, and the founding Doctoral Fellow at the Harvard Innovation Lab. Beth serves on the board of several education nonprofits, including the Highlander Institute and UNOW, Princeton University's early childhood education center. She earned her B.A. from Dartmouth College and a Doctorate in Education Leadership from Harvard University.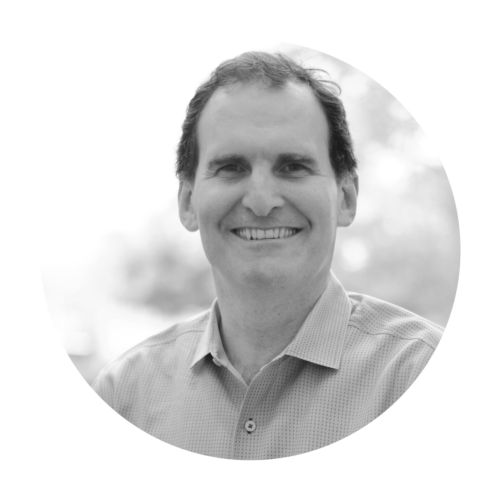 Jay Altman
Jay is an educator, school leader and social entrepreneur. He currently serves as Chief Executive Officer of FirstLine Schools. He has founded several schools and nonprofit organizations, including Leading Educators and New Orleans Summerbridge. He also served as the Director of Education for London-based ARK Schools, developing a network of academies in England. Jay has helped develop training programs for leaders of open admissions urban schools, including Future Leaders, a program for aspiring principals of open-admissions urban schools, and Teaching Leaders, a program for mid-level school leaders. Jay serves on the boards of Leading Educators and the Teaching Trust.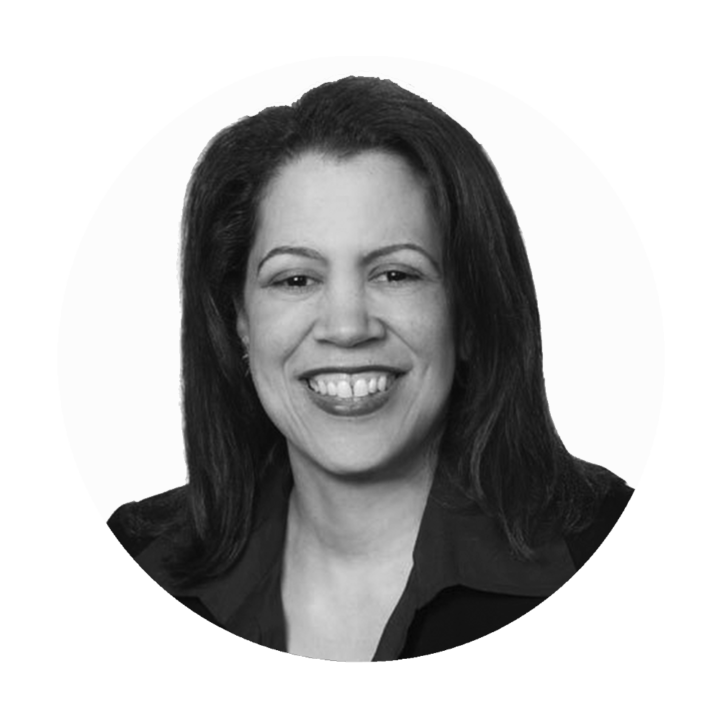 Kimberly Smith
Prior to joining Digital Promise, Ms. Smith served as Chief Learning and Innovation Officer with the Network for Teaching Entrepreneurship (NFTE), leading the innovation strategy for the global leader in youth entrepreneurship education. Ms. Smith oversaw the development of a portfolio of college- and career-ready programs to empower disadvantaged youth to lead economically sustainable lives and research on the Entrepreneurial Mindset Index (EMI) – a pioneering tool for measuring the impact of non-cognitive skills on student success.
Previously, Ms. Smith was Vice President of Education at PBS, where she directed the education strategy, including the launch of PreK-12 digital curriculum and teacher support services in partnership with school districts and states. Ms. Smith also served as Vice President of Product Development for Discovery Education, where she oversaw the creation of a portfolio of broadband services and learning tools for K-12 schools, including Discovery Streaming and curriculum digital products. Prior to Discovery, Ms. Smith was at the Annenberg/Corporation for Public Broadcasting Project, where she developed digital tools to support students taking college courses for credit at a distance.
Ms. Smith is an Aspen-Pahara Institute fellow, member of the Maryland State Department of Education Business Management and Finance board, former board member of the Black Alliance for Educational Options (BAEO), and former board chair of the Arts and Technology Academy Public Charter School. She received her Master of Business Administration from Johns Hopkins University and her Bachelors of Science from the University of Colorado at Boulder.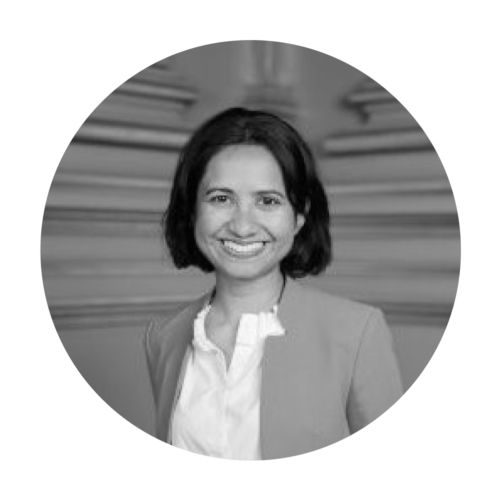 Founder/CEO
Leona Christy
Founder and CEO
Leona founded Catalyst:Ed in 2015 because she saw the need for an entity that would connect leaders to the expertise, knowledge, and resources they needed to build high-performing, innovative, and equitable teams. As a recent immigrant with no access to networks of power and wealth, Leona had to overcome several barriers as she sought to launch and grow the organization to its national presence. Her experiences have fueled her drive to remove barriers to access, knowledge, and opportunity for all leaders. Leona's professional experience includes 20+ in strategy development, scaling up organizations, and leading high-performing teams. As a founding team member at Safal Partners, a management consulting firm, she conceptualized and led large-scale projects with the Federal Department of Education, foundations, non-profits, and school districts. Prior to Safal, Leona led Pratham USA, a nonprofit organization focused on ensuring education access and quality for children in developing countries, from start-up to scale. Previously, she has worked with the World Bank and Unilever. Leona has an MPP from Duke University, an MBA from the Indian Institute of Management Bangalore, and a BA from St. Stephen's College, New Delhi.
Emeritus: Frances Messano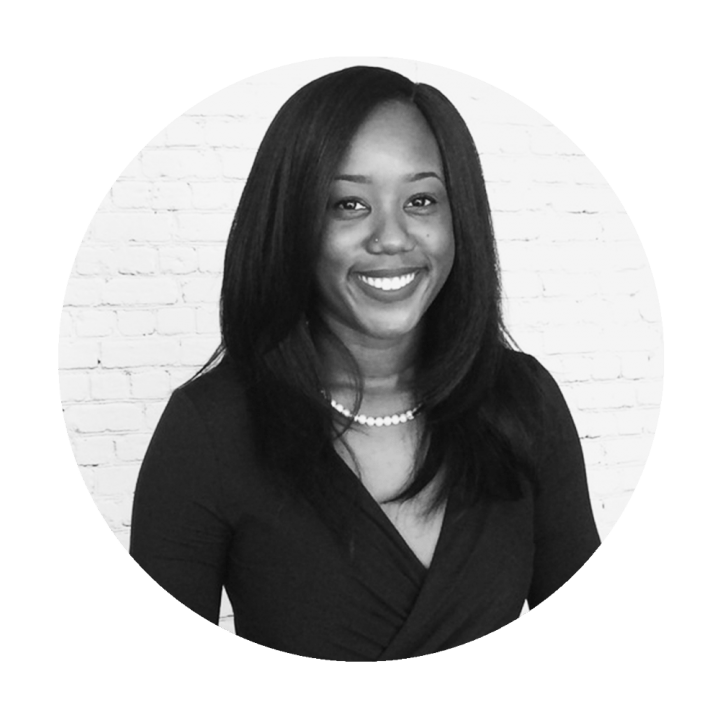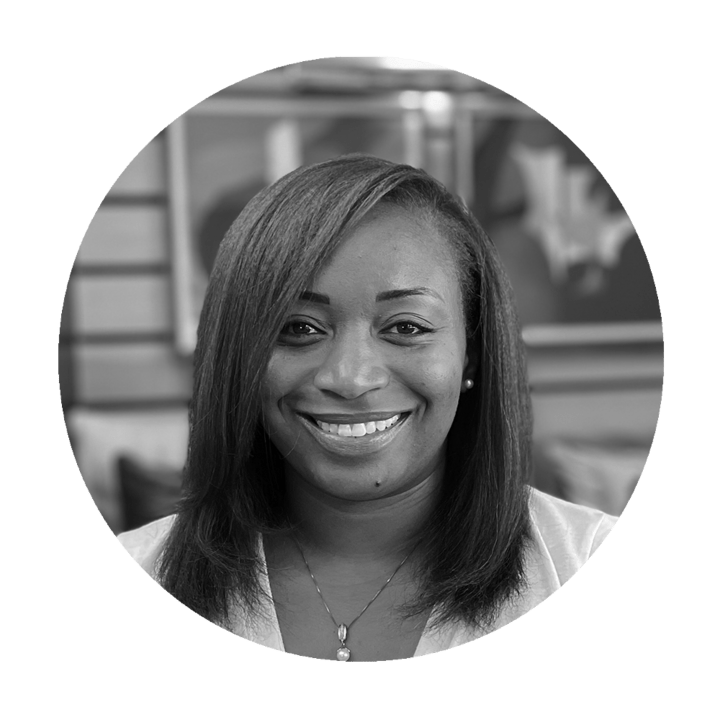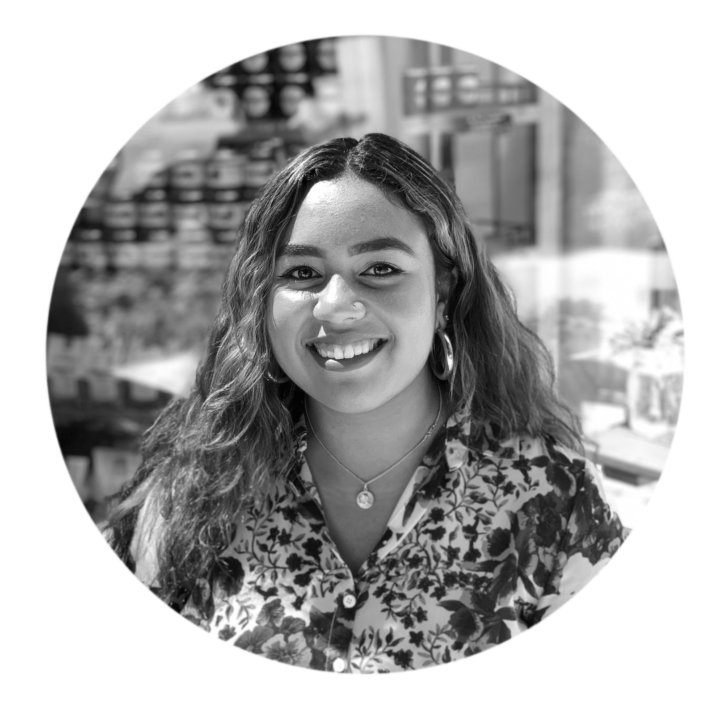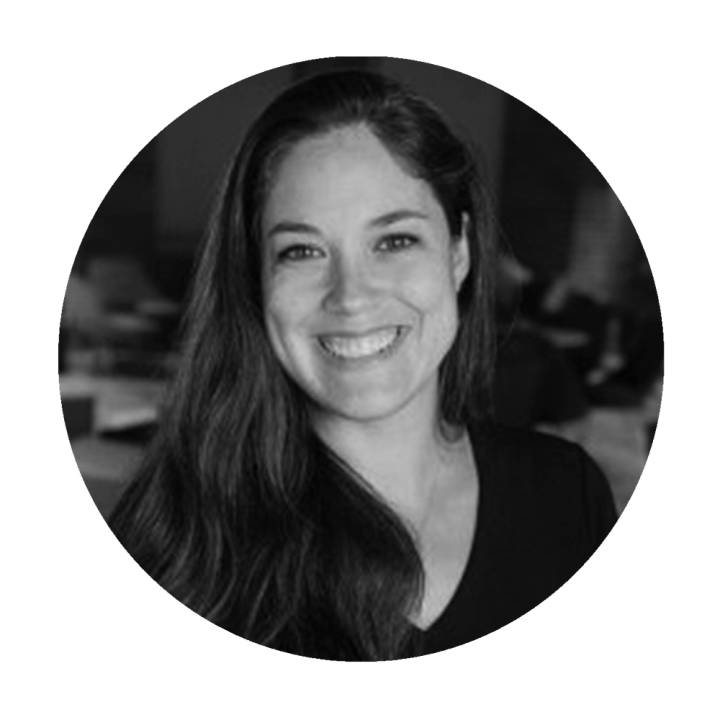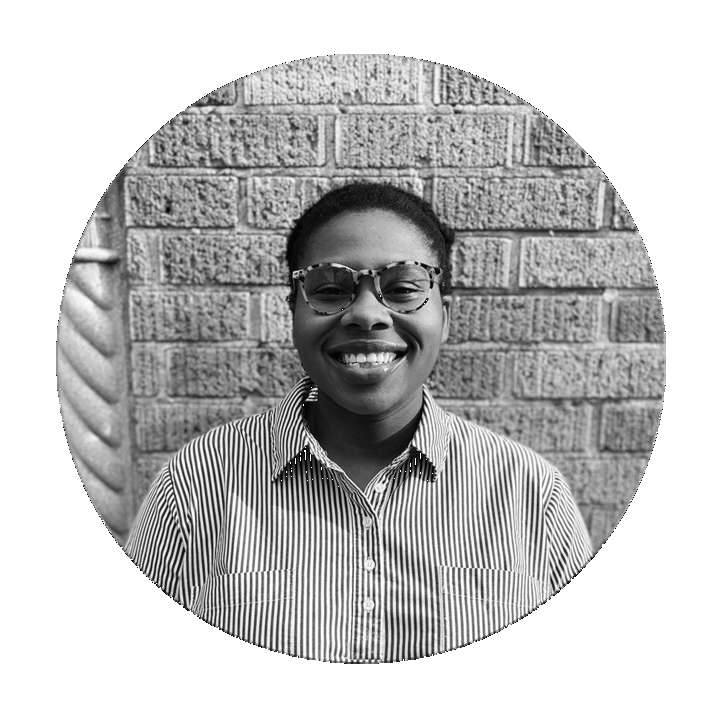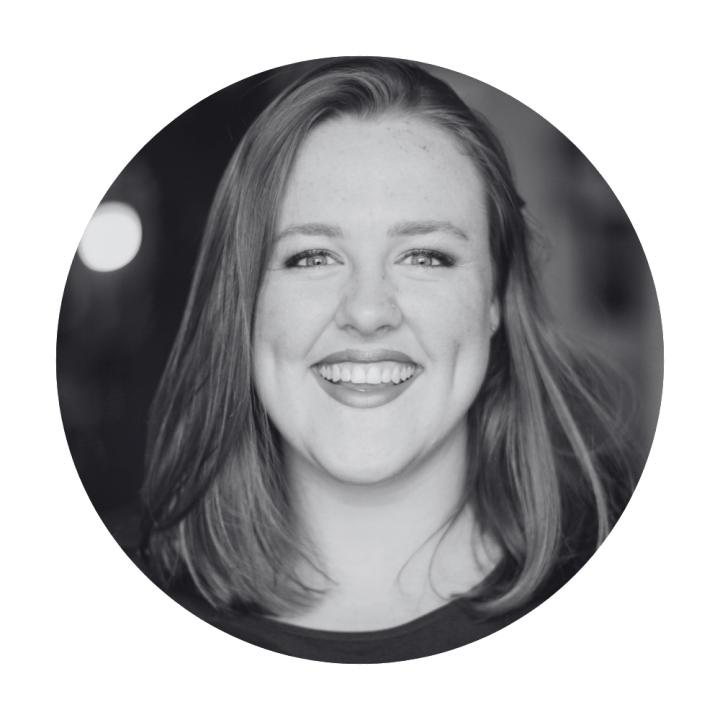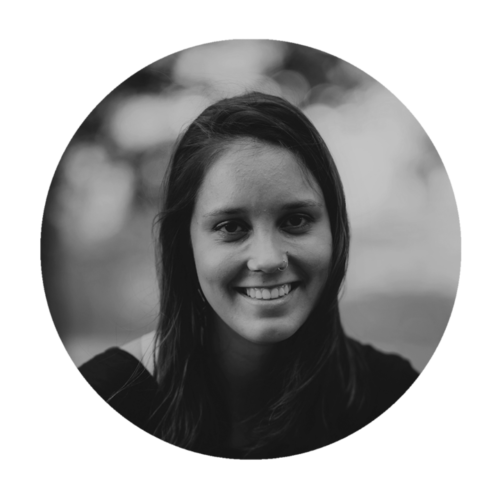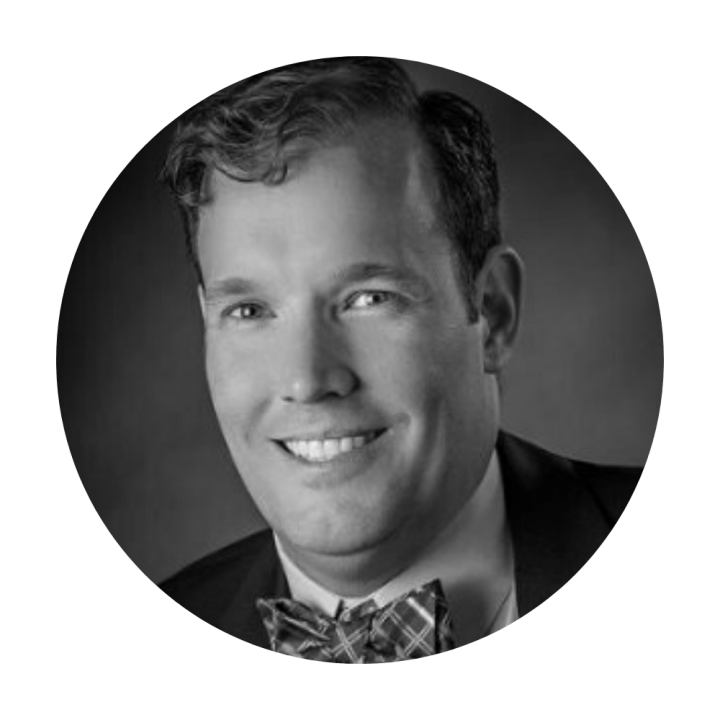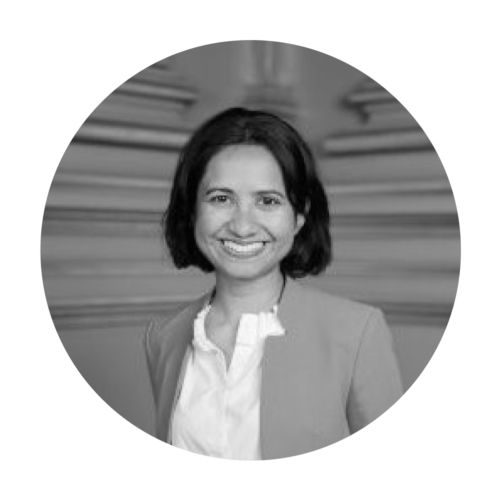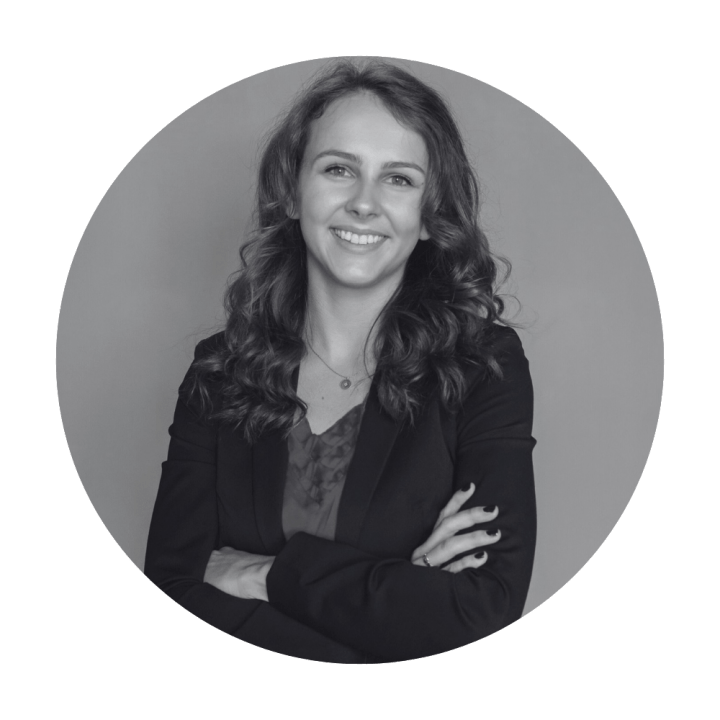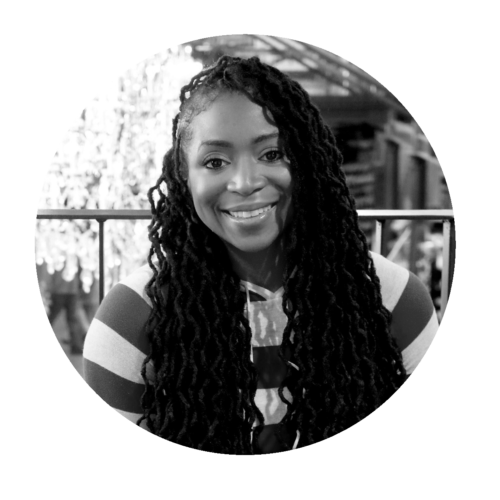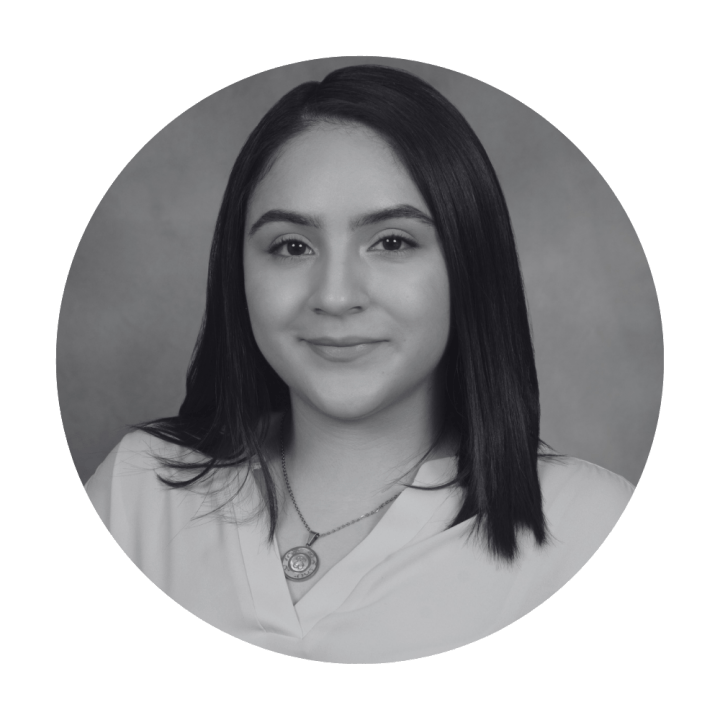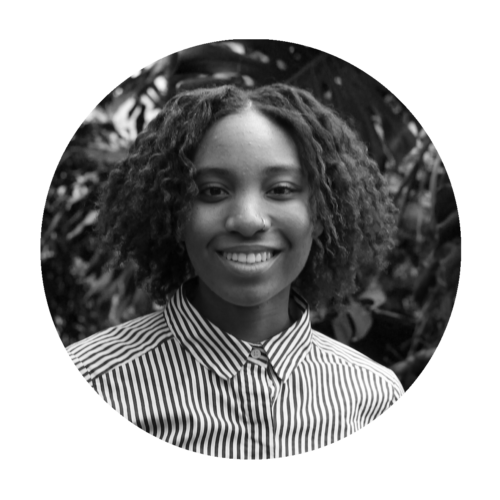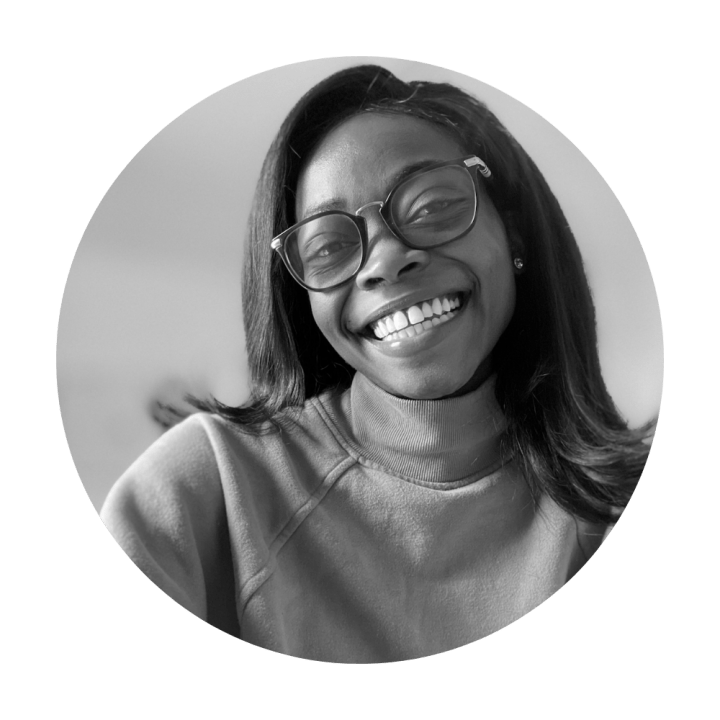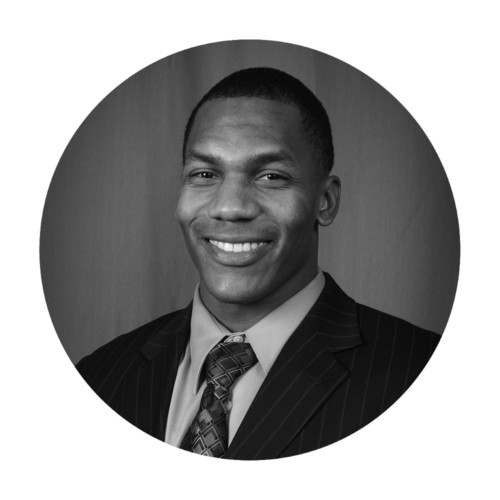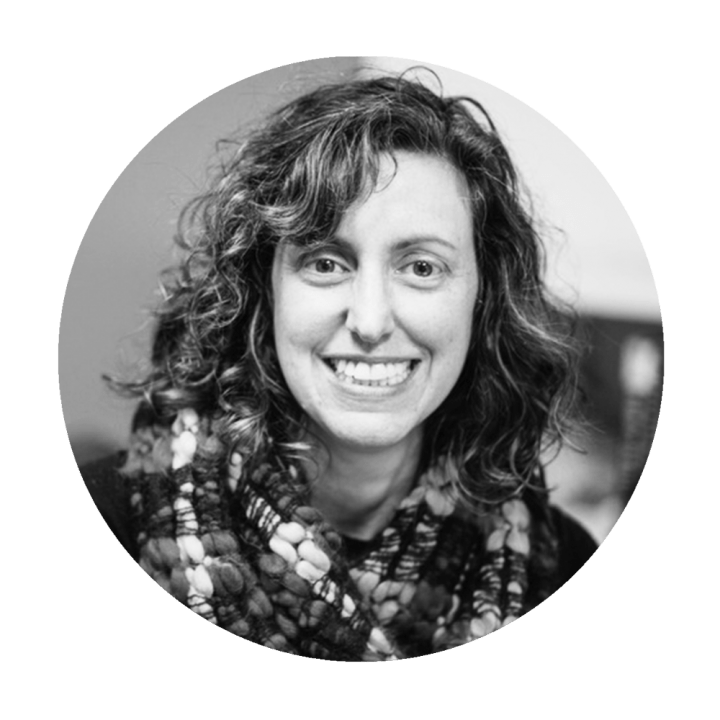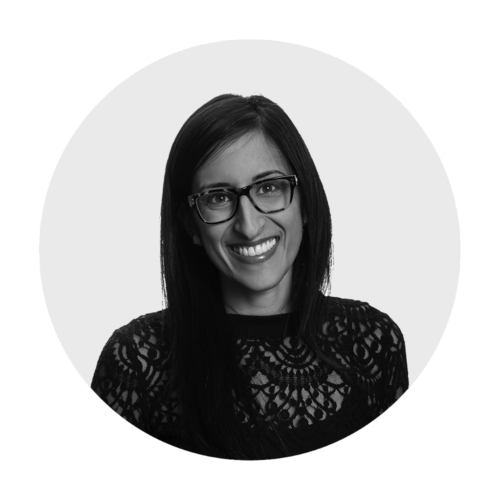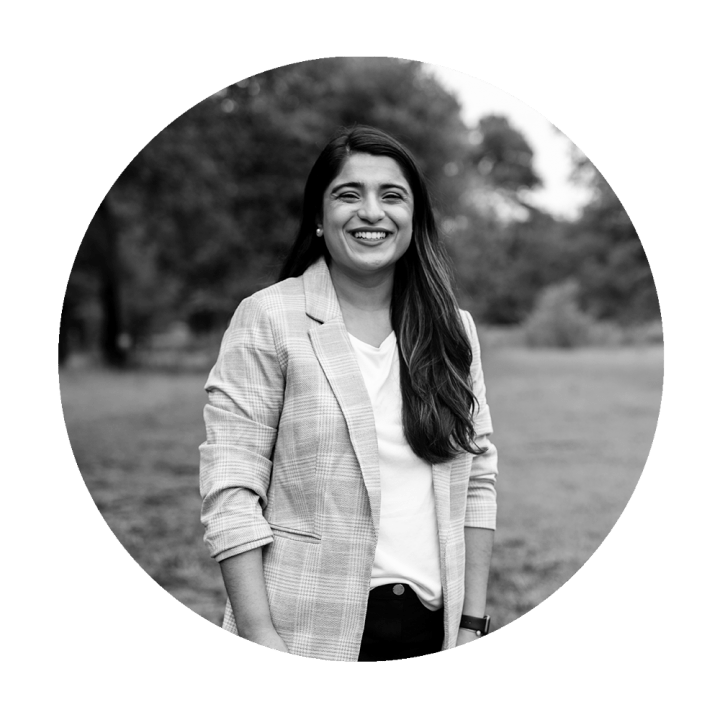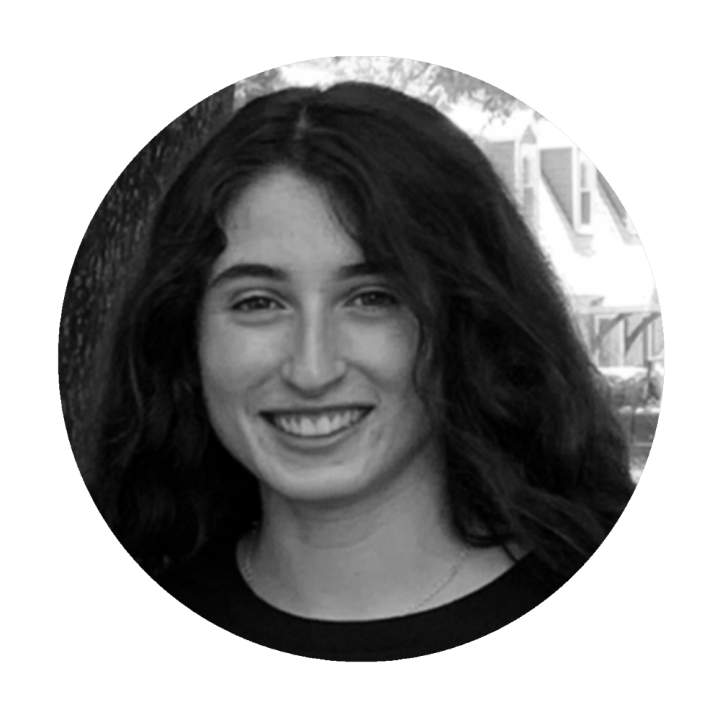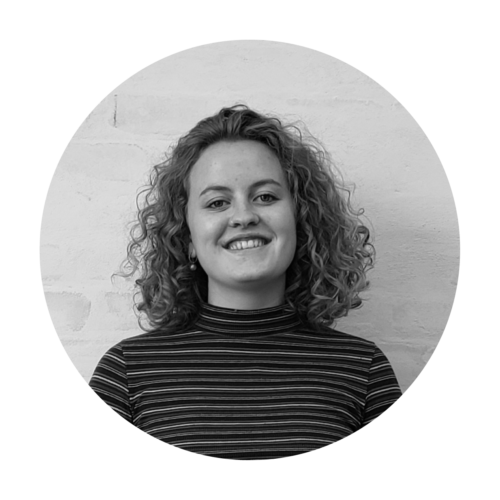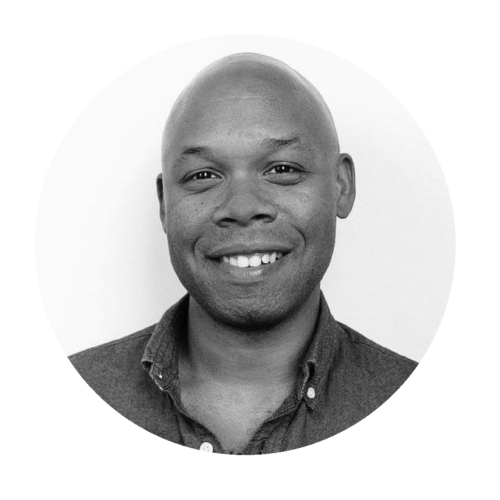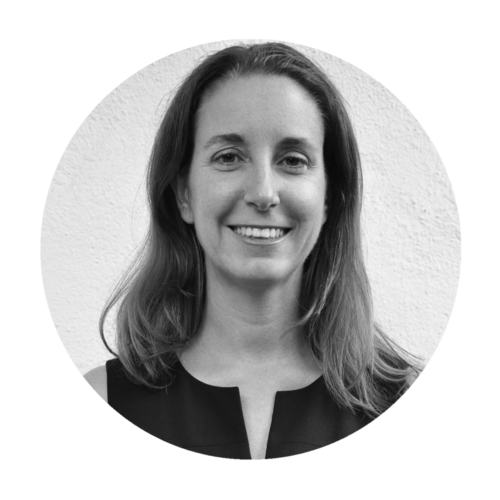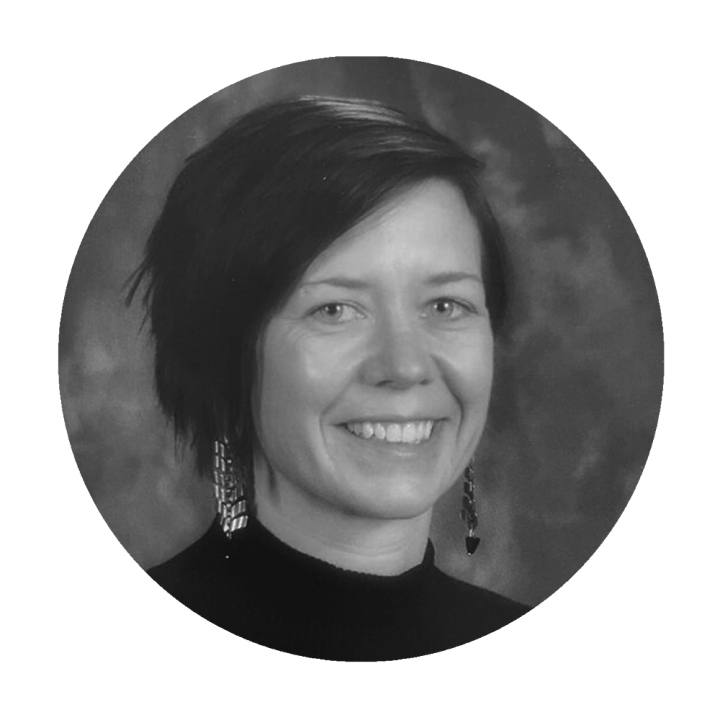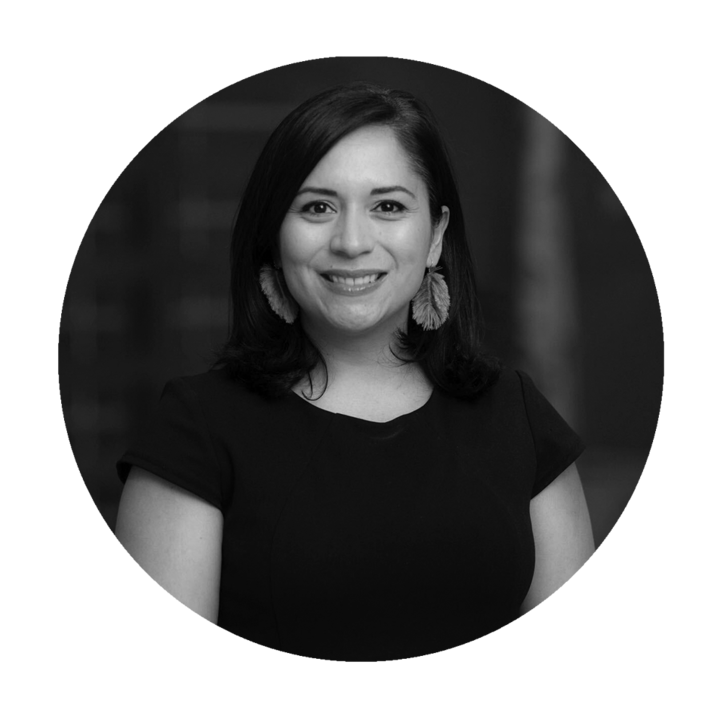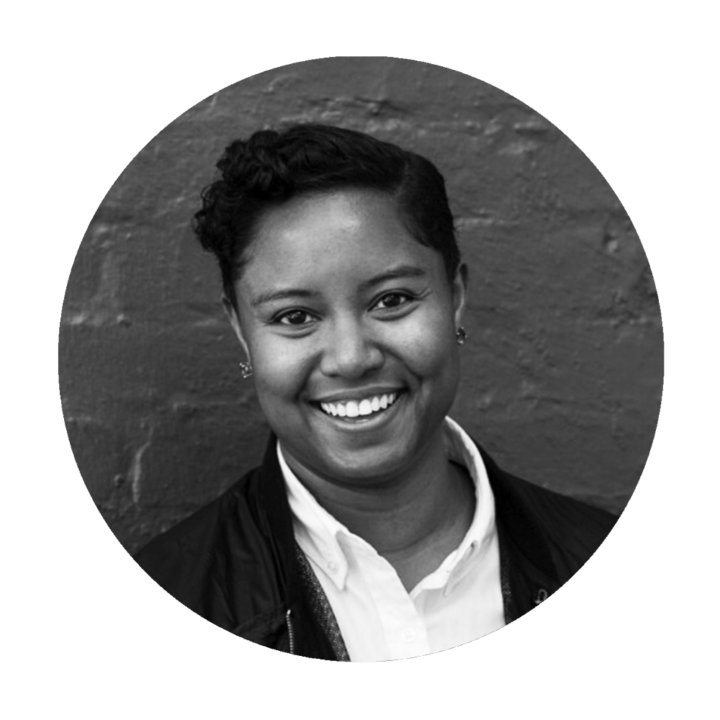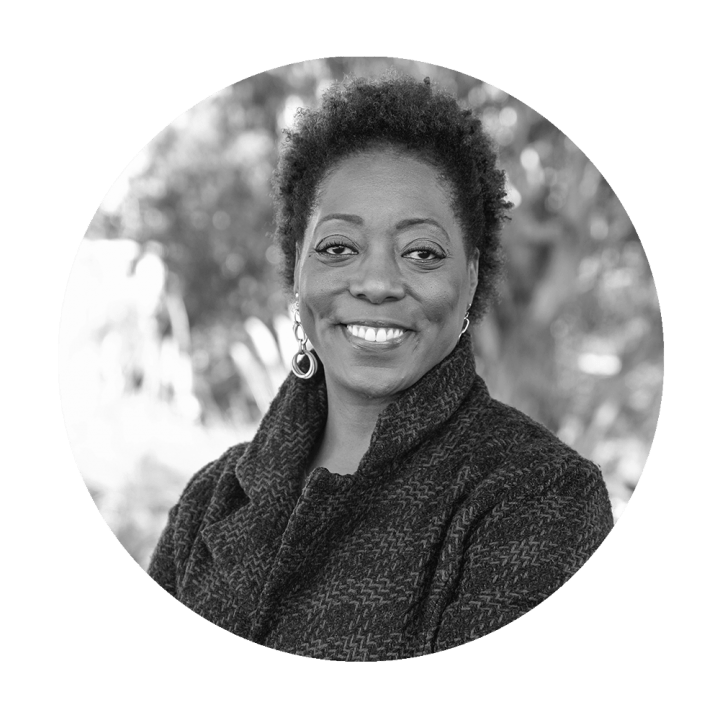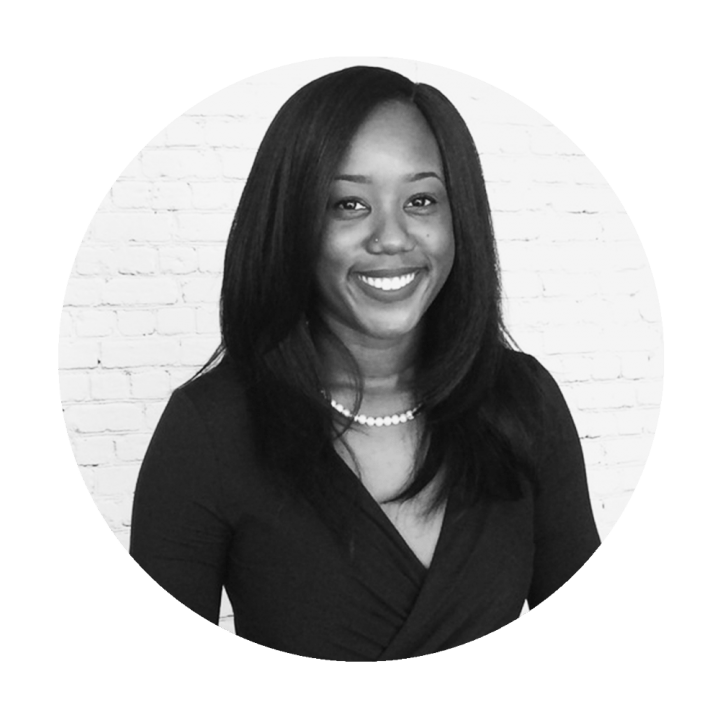 Associate Partner
Alisha Stewart
Marketing and Communications
Alisha Stewart is a storyteller with expertise in cause marketing and advocacy. As the former director of marketing and communications at UnboundEd, Alisha drove the execution of robust strategies to reach school and district leaders in need of professional development centered on equitable instruction. Previously, Alisha managed media and executive communications for Project GRAD Atlanta, a former college and career readiness partner of the Atlanta Public School, and the digital media and crisis communications efforts for the Boy Scouts of America. 
Alisha earned her bachelor's in public relations from Howard University and a master's in public relations and corporate communications from Georgetown University. She is also certified in Google Analytics, cause consulting (Georgetown University Center for Social Impact), and email marketing. Outside of her professional career, Alisha is a brewer, and has successfully brewed four different styles of beer over the last year— so far, her favorite is the peach saison.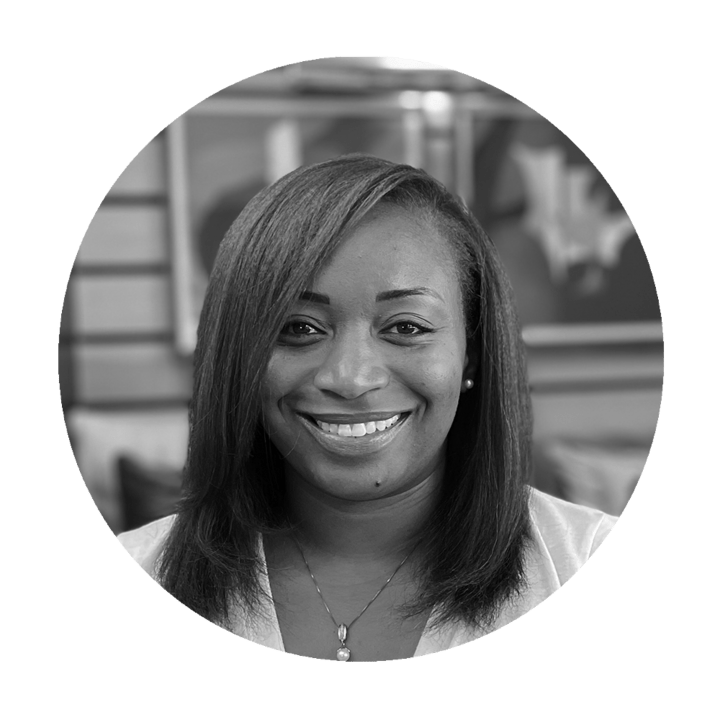 Associate Partner
AntoniA "Toni" White
Programs
Toni is a lifelong educator whose career started through Teach For America as an elementary teacher in her hometown of Houston, Texas. Understanding how education changed the trajectory of her life motivates Toni to support underserved and underprivileged children in attaining an excellent education. Prior to joining Catalyst:Ed, Toni worked with the Texas Education Agency, Urban Leaders Fellowship, and the Indiana Department of Education. She holds a J.D. from Indiana University Maurer School of Law, a M.Ed. from The University of Texas at Arlington, and a B.S. from The University of Texas at Austin (Hook 'Em!). Outside of work, you can find Toni spoiling her Goddaughter, planning her next vacation, and equally obsessing over Beyoncé and Rihanna.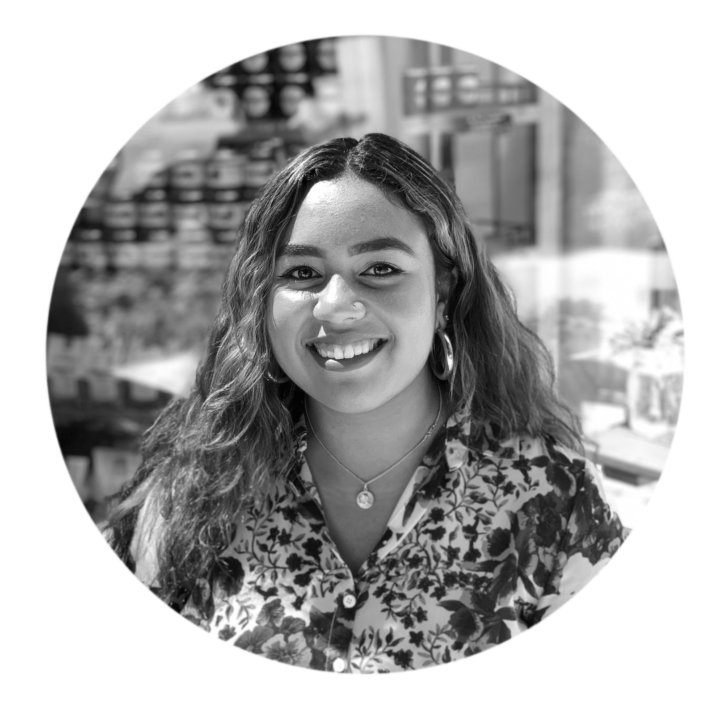 Senior Associate
Ariadne Moreno
Strategic Initiatives
Ariadne is from South Florida and a graduate of Georgetown University in D.C., where she studied International Economics with a concentration in Development. Ariadne's passion for combating disparities in access to education amongst marginalized communities stems from growing up in a predominantly immigrant community and her experiences as a first-generation college student. Ariadne is a 2020 Venture for America Fellow. Outside of work, Ariadne enjoys experimenting with makeup and (unsuccessfully) recreating family recipes.
Intern
Ash Tandoc
Operations
Ash is currently a community college student from Southern California, studying English and Sociology, and is enthusiastic about engaging in the nonprofit world through a variety of experiences from civic engagement to workers' rights to education. They are most passionate about LGBTQ+ rights and advocacy, serving as an LGBTQ+ student leader at their community college. When they are not taking a nap or juggling the life of a student, club leader, tutor, and other such occupations, you can find them oscillating between playing video games and listening to horror podcasts.
Senior Associate
Brooke O'Brien
Programs
Brooke has an undergraduate degree in Biology from Butler University and a Master's degree in Speech-Language Pathology from Marquette University. She has varied amounts and types of experiences working with kids and within the education realm, including working as an inclusion aide for an after-school program, ABA therapist, respite provider, teaching English abroad, and tutoring. Most recently, she has worked as a Speech-Language Pathologist at a high school in Aurora Public Schools in Aurora, Colorado for the past four years. She is passionate about education and transforming the system to be more equitable and supportive for all students. Outside of work, she is also passionate about urban farming and food accessibility. She loves spending time in nature, cooking, meditation, and yoga.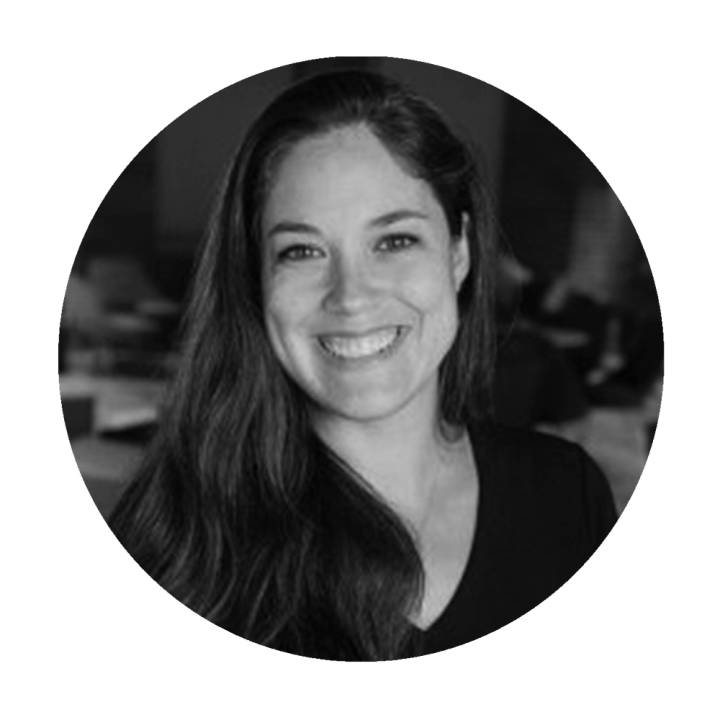 Partner
Camille Warren
Research and Impact
Camille is a social scientist, strategist, and educator with more than a decade of experience conducting research about and facilitating transformational systems change toward equity in public and private organizations. The majority of her work has been situated in educational, non-profit, and entrepreneurial contexts. Her praxis focuses on examining issues of structural inequality blending principles from critical theory, cultural-historical activity theory and systems change. In addition to her role at Catalyst:Ed, Camille serves as an instructor at the University of North Carolina's Scale School. Previously, she held research and teaching positions at Duke University, Indiana University, and Horizon Research, Inc. Most notably, she served on the founding team, as the Associate Director of Research and Evaluation, for the Great Lakes Equity Center at Indiana University. This Center is one of four Equity Assistance Centers funded by the U.S. Department of Education to partner with the Department of Justice and Office for Civil Rights to promote equity in public educational agencies. She holds a bachelor's degree from North Carolina State University and a master's degree from Indiana University.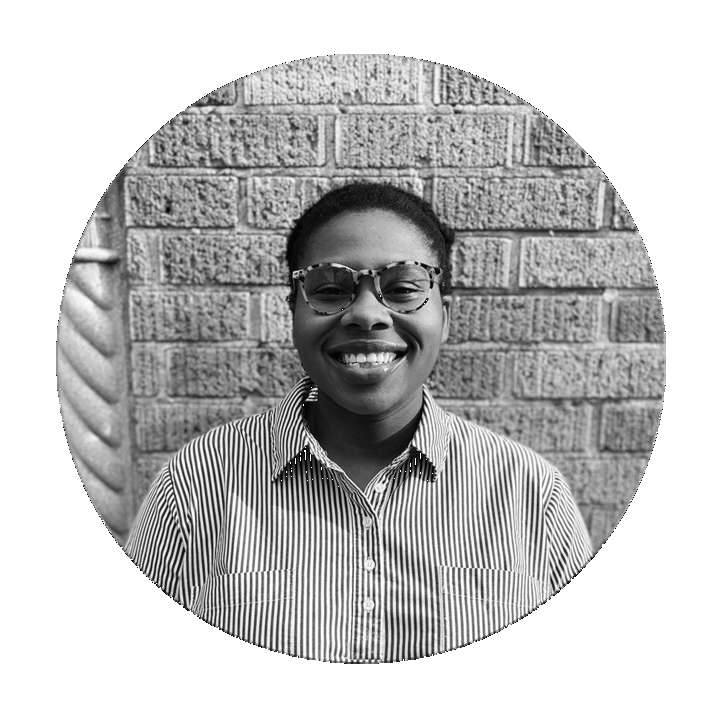 Senior Associate
Gabrielle Mendy
People Operations
Gabby is a New Orleans native and received a BA in International Studies from the University of Chicago. Her appreciation for the educational opportunities afforded to her fostered a deep passion for ensuring quality educational access and success for all students. Prior to Catalyst:Ed, Gabby worked with the Socioeconomic Diversity Alliance and Upward Bound. She strives to continue this work throughout her career and is ecstatic she empowers organizations to improve student outcomes through her day to day work. In her free time, Gabby enjoys bike riding, painting, and finding new and exciting food pop-ups.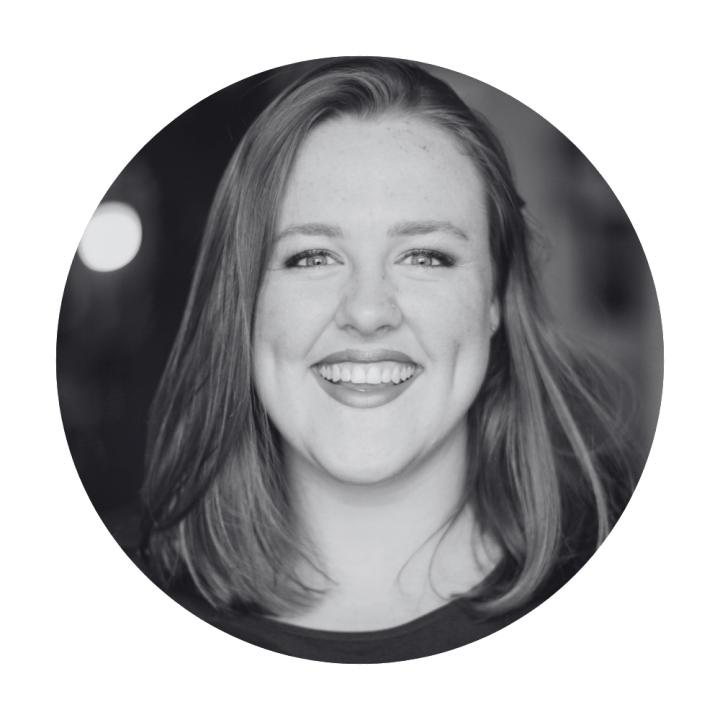 Senior Associate
Grace Frye
Network Engagement 
Grace Frye is a journalist, writer, and storyteller. She grew up in Austin, TX and received a BA from Trinity University in San Antonio, TX where she studied communication, economics, and entrepreneurship. As a 2018 Venture for America fellow in Cleveland, OH, Grace worked closely with post-secondary institutions to increase access and equity on college campuses through innovative tech solutions and mentorship programming. At Catalyst:Ed she is excited to bring together her passion for meaningful storytelling and empowering organizations to improve student outcomes. Outside of work Grace enjoys being artsy, spending time outdoors, and hosting roller skate meetups throughout Northeast Ohio.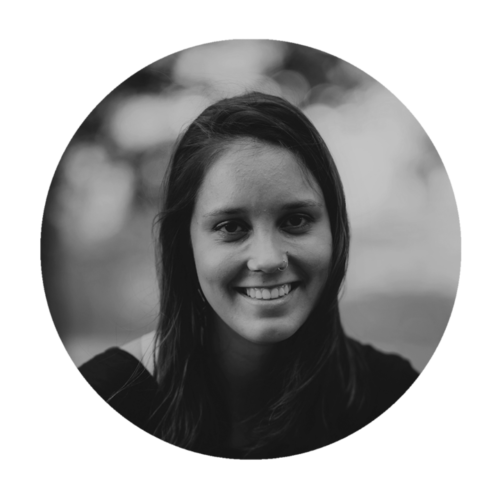 Senior Associate
Ivy McKee
Strategic Initiatives
Ivy McKee grew up in Milwaukee, Wisconsin among a family of activists, poets, and lifelong learners. She attended Kalamazoo College, majoring in Psychology, Sociology, and Anthropology. After college, Ivy served as an educator for four years in New Orleans. In the charter school space, she worked in a variety of capacities, such as lead middle school interventionist, ELL support, and special education teacher. In a project-based, community-driven micro-school, she held the roles of an innovative teacher guide and curriculum director. She used her experience as a teacher to participate in educational policy fellowships, support family organizing, and facilitate youth-led community development. Outside of work, Ivy enjoys cooking and spending time outdoors.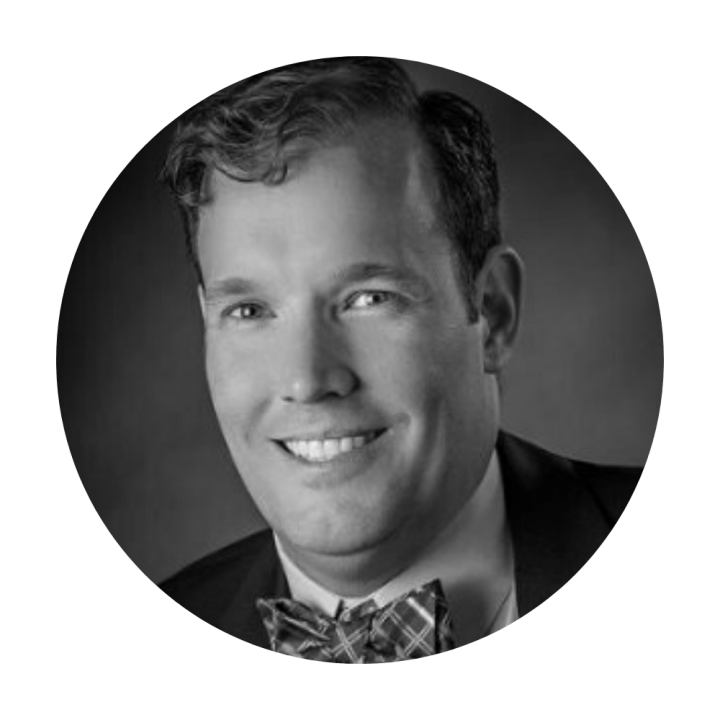 Accounting and Finance
John Foard
John brings over 20 years of public and private accounting experience to the table. Prior to joining the Catalyst-Ed team, he performed financial statement audits, internal control studies, and prepared tax return filings. Besides professionally working with a variety of educational-related organizations and not-for-profits, he has also served as Treasurer for Athlos Academy of Jefferson Parish. John happily lives in New Orleans, where he enjoys the cultural diversity and social aspects of the Crescent City; he is a float captain in a New Orleans Mardi Gras krewe and has lived in the city for over 15 years.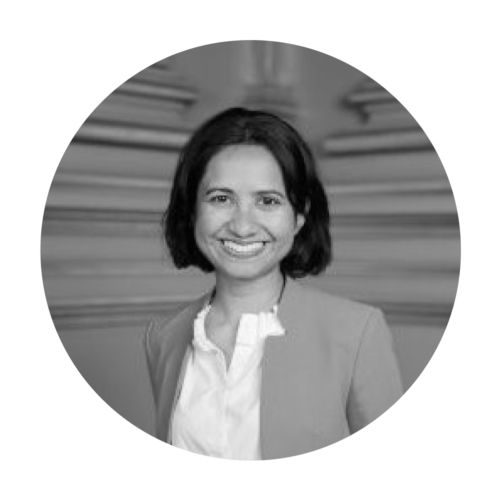 Founder/CEO
Leona Christy
Founder and CEO
Leona founded Catalyst:Ed in 2015 because she saw the need for an entity that would connect leaders to the expertise, knowledge, and resources they needed to build high-performing, innovative, and equitable teams. As a recent immigrant with no access to networks of power and wealth, Leona had to overcome several barriers as she sought to launch and grow the organization to its national presence. Her experiences have fueled her drive to remove barriers to access, knowledge, and opportunity for all leaders. Leona's professional experience includes 20+ in strategy development, scaling up organizations, and leading high-performing teams. As a founding team member at Safal Partners, a management consulting firm, she conceptualized and led large-scale projects with the Federal Department of Education, foundations, non-profits, and school districts. Prior to Safal, Leona led Pratham USA, a nonprofit organization focused on ensuring education access and quality for children in developing countries, from start-up to scale. Previously, she has worked with the World Bank and Unilever. Leona has an MPP from Duke University, an MBA from the Indian Institute of Management Bangalore, and a BA from St. Stephen's College, New Delhi.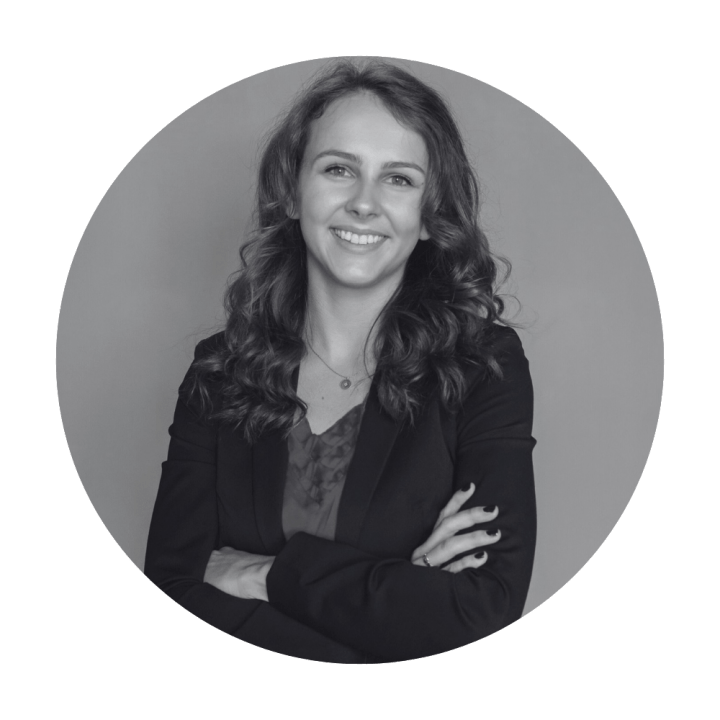 Senior Associate
Mara Timmeney
Strategic Initiatives 
Hailing from Kalamazoo, Michigan (home of the Kalamazoo Promise!), Mara was raised in a community that champions the importance of education equity. With a fire for ensuring all have access to quality, meaningful education and experience-based learning, Mara believes in the power of connecting & uplifting the knowledge and resources within communities to disrupt longstanding inequities. Her passion is to strengthen the connection between education and meaningful workforce opportunities and transitions. Prior to joining the Catalyst:Ed team, Mara served in roles at the Urban League of Philadelphia, College Possible, and Next Generation Sector Partnerships/The Institute for Networked Communities. Mara's background includes event planning, program management, youth leadership development training, volunteer management, curriculum planning, and local and international travel coordination. Mara holds a BA in Psychology and Sociology from Hope College. Outside of work, Mara can be found near the water or walking around the neighborhood with her dog, Lottie.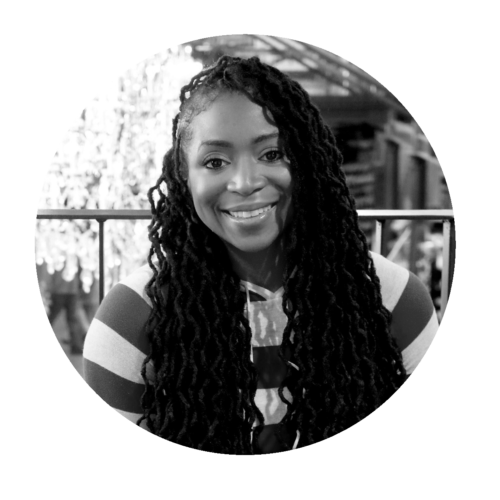 Partner
Meladee Evans
Programs
Meladee brings 10 years of experience managing strategic programs and partnerships and leading high-functioning teams across social impact and technology spaces. Prior to joining Catalyst:Ed, she worked as the Director of Talent Strategy for KIPP New Orleans Schools, where she designed a number of tools and structures to strengthen teacher and leadership pipelines and build equity into talent practices. Before entering the education sector, Meladee worked as a mechanical engineer, and she now uses her critical eye for problem-solving and system building to deliver outcomes that elevate and empower marginalized groups. Meladee currently serves on the advisory board of Live Oak Wilderness Camp. She holds an MBA from Northwestern University and BS degrees in mathematics and mechanical engineering from Spelman College and the Georgia Institute of Technology, respectively.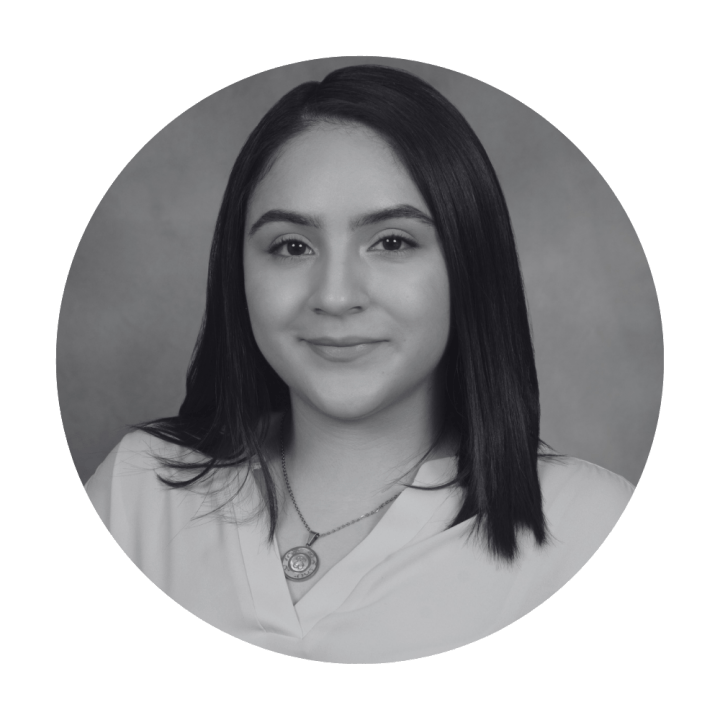 Associate
Natasha Carballo Saenz
Diversity, Equity, and Inclusion 
Natasha hails from South Florida and earned her BA from Boston University, studying International Relations and Human Rights. From analyzing migrant workers' rights in the Persian Gulf to providing material resources for undocumented immigrants in FL, Natasha has a passion for equity and action that comes from her own proximity to underserved communities. She hopes to use her drive for civil rights to bring integrity and fairness to education through her work at Catalyst:Ed. In her spare time, you can find her reading novels in between naps or tending to her virtual farm in Stardew Valley.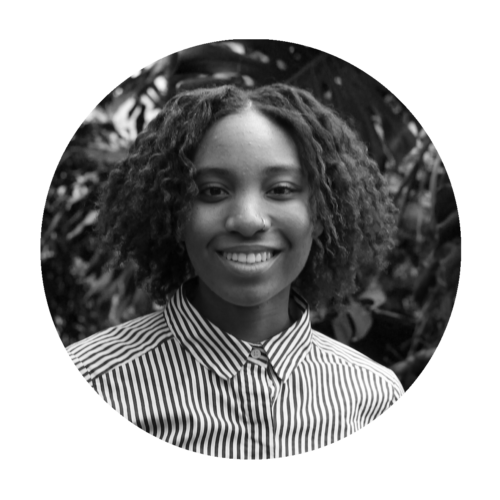 Senior Associate
Nybria Acklin
Diversity, Equity, and Inclusion
Nybria split her upbringing in Kansas City and Philadelphia, which informs her advocacy for eradicating racial disparities in education after experiencing the challenges that inner-city public school systems face. She is a 2019 Venture for America fellow and recent alum of the Coro Fellowship in Public Affairs. Nybria graduated from Smith College in 2018 with a B.A. in Sociology. Her experience so far has sparked an interest in ecosystem building and social impact work. Outside of work, Nybria is passionate about dance and music.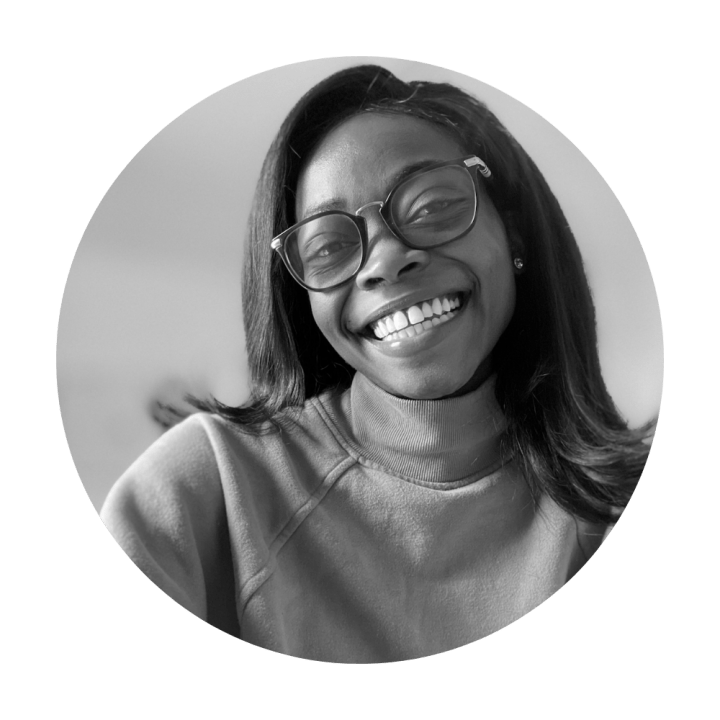 Senior Associate
Oyindamola Sunmonu
Strategic Initiatives
Oyin grew up in Lagos, Nigeria, and NYC, NY. With over seven years of experience in Education, they have used Trauma-Informed and Evidence-Based practices, Critical Race, and Restorative Justice Theories to build power and relationships across communities. They received their BA in Anthropology & Sociology from Kalamazoo College and their MSW in Global Social Development from the University of Chicago. Oyin's passion for equity has fueled their commitment to organizational development and program management in non-profit organizations. Oyin is the biggest Fela Kuti fan, and they enjoy experimenting with vegan and gluten-free foods.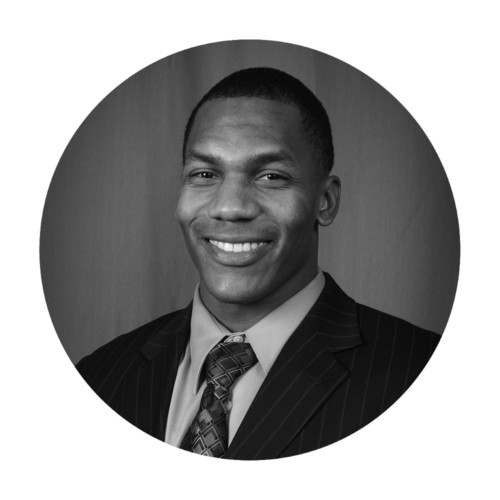 Associate Partner
Phillip Nevels
Postsecondary
Phillip is a social entrepreneur with expertise in nonprofit management, collective impact, and capacity building within and for social impact organizations. He is an advocate for traditionally under-represented communities and has more than 10 years of experience supporting local, state, and national education initiatives. Phillip lives by his motto: "vision without action is a daydream." As a former higher education consultant leading a national initiative to build capacity at MSIs, executive director for a college access organization, and practitioner of student success both at a foundation and institution of higher education – Phillip has deep knowledge and interest about the complexities, challenges, and opportunities within post-secondary education. Phillip earned his Master's in Public Affairs from the LBJ School of Public Affairs at the University of Texas at Austin and Bachelors of Art in Anthropology at the University of Louisiana Lafayette. Phillip is based in Austin, Texas.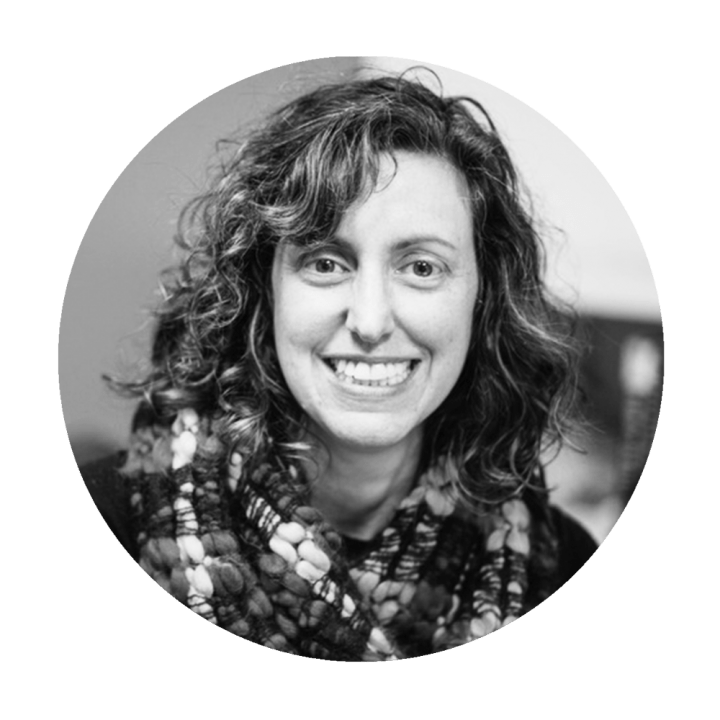 Partner
Rachel Klein
Strategic Initiatives
Rachel passionately believes that public schools should be a path to success for every student. For over 20 years she has worked to achieve equitable outcomes in schools and school systems as a District Administrator in Highline Public Schools, a Vice President for Code.org, a Program Officer at the Bill & Melinda Gates Foundation, and as a Board President for Bike Works, an innovative nonprofit in South Seattle. Rachel has also worked in Seattle, Boston, and Chicago Public Schools. Rachel currently serves on the advisory boards of Techbridge Girls PNW and Threshold Podcast. Rachel holds a Bachelor's degree from the University of Michigan and a Master's degree in Public Policy from Harvard's Kennedy School.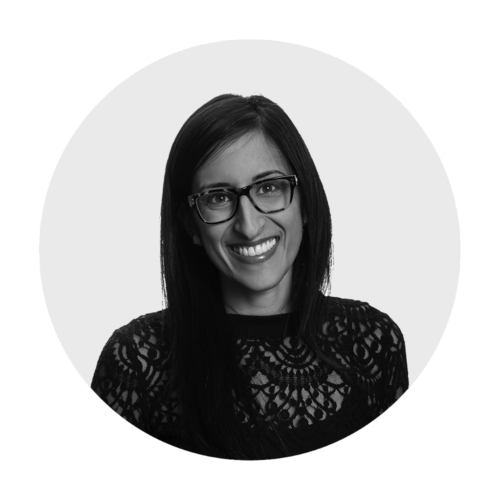 Associate Partner
Rohini McKee
Strategic Initiatives 
Rohini has a strong belief that every problem has a solution, in every experience there is a lesson to be learned, and no day is complete without at least a little bit of fun. As a management consultant for over twelve years, Rohini has applied this approach to her work, which has helped her public-sector clients achieve great success. Rohini has worked with clients to establish and maintain continuous improvement practices, develop and implement strategic plans, initiate and sustain strong data governance processes among other areas of work. Rohini earned her Master's in Public Policy from the Price School of Public Policy at the University of Southern California and Bachelors of Arts in Political Science from the George Washington University. Rohini currently lives in Palo Alto, CA.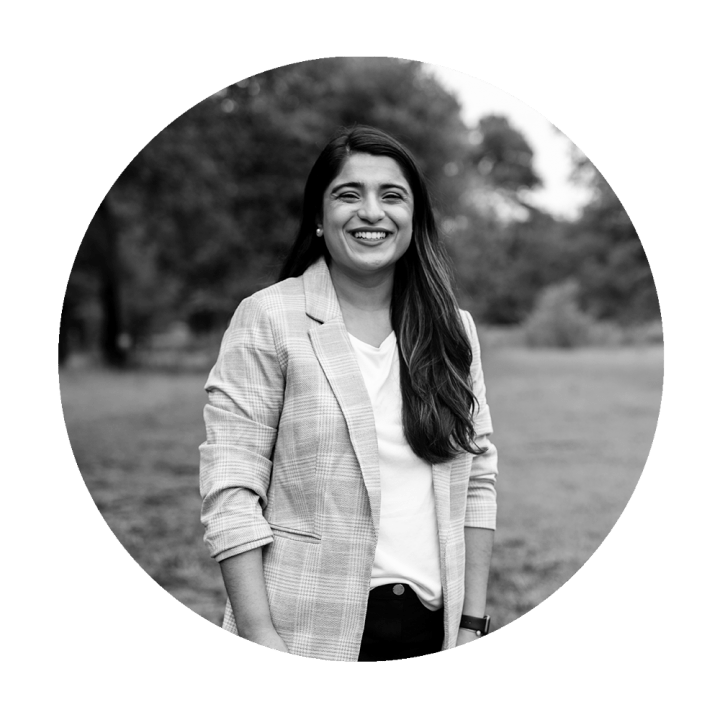 Associate Partner
Sana Meghani
Strategic Initiatives
Sana Ali Meghani has 10 years of experience in developing and leading innovative and forward-thinking initiatives to reduce college success gaps for low-income students and students of color. She is deeply committed to amplifying the voices and stories of those who have been historically marginalized at institutions of higher education. Sana comes to Catalyst:Ed from Trellis Company, where she led a national initiative with the Department of Education to create and execute strategic programs to transform institutional capacity and improve student outcomes at sixty Minority Serving Institutions. She has also held roles focused on college access and success at the Michael and Susan Dell Foundation, The University of Texas at Austin, and UC San Diego. Sana received a Bachelor of Arts in Political Science from Thurgood Marshall College at UC San Diego and a Master's in Educational Leadership and Policy from UT Austin. Born in Pakistan, Sana is both a proud first-generation American and college graduate. Outside of work, she is a board member for WiseUp TX and serves on the Thurgood Marshall College Alumni Advisory Committee. Sana is based in Austin, Texas.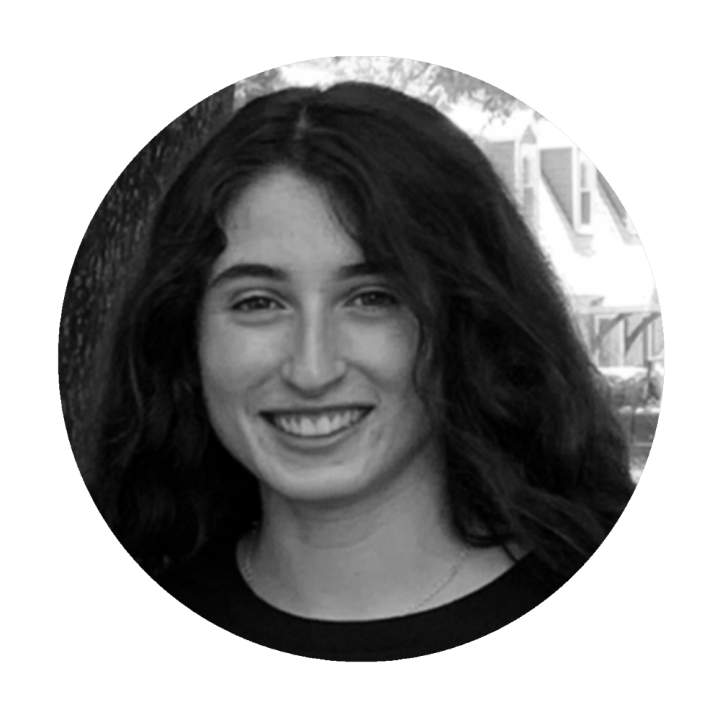 Associate
Sophia Dantzic
Operations
Sophia is from Bucks County, PA. She's currently a senior at Bennington College in Southern VT. She studies organizational structures and community building. She loves working with data and systems and is excited to put her skills in those areas to use at Catalyst:Ed. Outside of work, she loves to cook, bake, and spend time with her dog.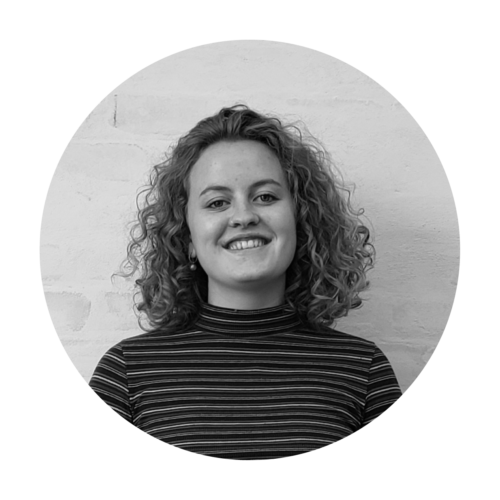 Director
Taysa Mohler
Operations
Taysa is from Lake Tahoe, CA and is a graduate of Bard College in NY, where she studied Literature, Middle Eastern Studies, and Science, Technology, & Society. She is a 2018 Venture for America Fellow, and has worked previously in web design, marketing, program management, and operations. She was drawn to Catalyst:Ed as the daughter of a charter school founder and non-profit executive director, and she loves the impact she gets to make at work! When not working, catch her knitting or color-coding her life.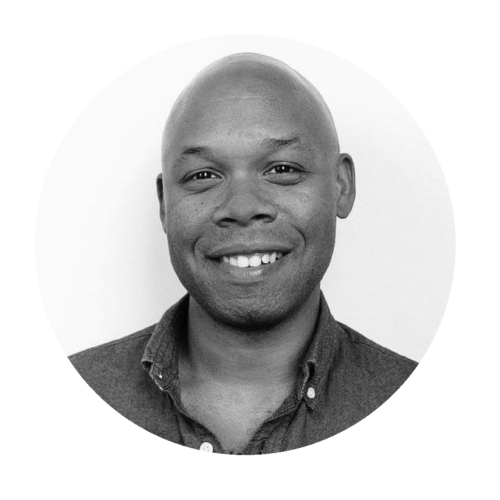 Partner
Tre Johnson
Diversity, Equity, and Inclusion
Tre is a career educator that started as a classroom teacher in Houston, TX via Teach For America. He has done work in youth non-profit college access and development work between Washington D.C. and Philadelphia, PA, working at the Urban Alliance Foundation and Philadelphia Futures. In Philadelphia, Tre served in grant-writing and admissions roles for the Mariana Bracetti Academy and Freire Charter Schools and he also served on Teach For America's (TFA) Greater Philadelphia regional staff as the managing director of alumni affairs and as executive director. He has since served as the senior manager of the District Advisory Board and Strategic Partnerships in the Camden City School District and the deputy director for JerseyCAN, focused on education policy advocacy, community engagement, and community leaders. Before joining Catalyst Ed, Tre has also started a career as a writer for major media outlets on issues of race, culture and leadership. Outside of education, he serves as co-chair for the Youth Sentencing & Reentry Project, focused on juvenile life sentencing issues and reentry. He graduated from the University of Maryland, College Park.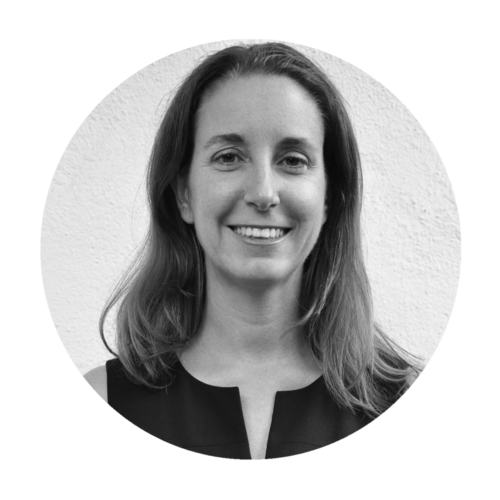 Provider-In-Residence
Elana Feinberg
Elana has over 15 years of experience in education as a history teacher, a counselor, a school leader, and a consultant. She has worked with both district and charter schools all over the US. Her consulting practice focuses on designing and redesigning schools in order to prepare all students to succeed in a global workplace. Prior to her work in education, Elana spent four years in technology start-ups. She began her teaching career as an Americorps member in the Harlem Children's Zone, then taught history at San Mateo High School, then was a history teacher and school leader at Summit Public Schools. Elana has an M.A. and a teaching credential from Stanford University and a BA in Political Science from Barnard College, Columbia University. When not creating the schools of the future, Elana can be found: running, patiently working on her meditation practice, visiting foreign lands, listening to live music, and volunteering to support local politics.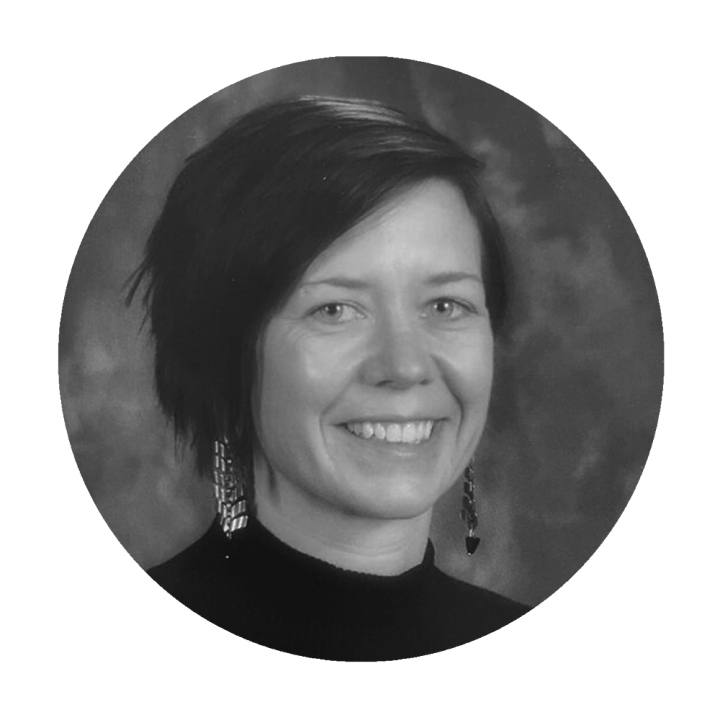 Provider-In-Residence
Genevieve Thomas
Genevieve Thomas is a national educational consultant specializing in special education policies and best practices for students with disabilities, multi-tiered systems of support, and early literacy. Genevieve has served as a special education teacher, a literacy specialist, a new teacher coach, a school psychologist, and an administrator. She holds a B.A. in Spanish Language and Literature from the University of Washington, and graduate degrees in Special Education and School Psychology from Loyola Marymount University. Genevieve has experience designing and delivering professional development content at the local, state, and national levels. She has extensive teacher coaching experience and has led district-wide implementation efforts on multiple initiatives. She currently lives in Whitefish, MT, and when she's not supporting schools and educators, you will likely find her on her bike or skis.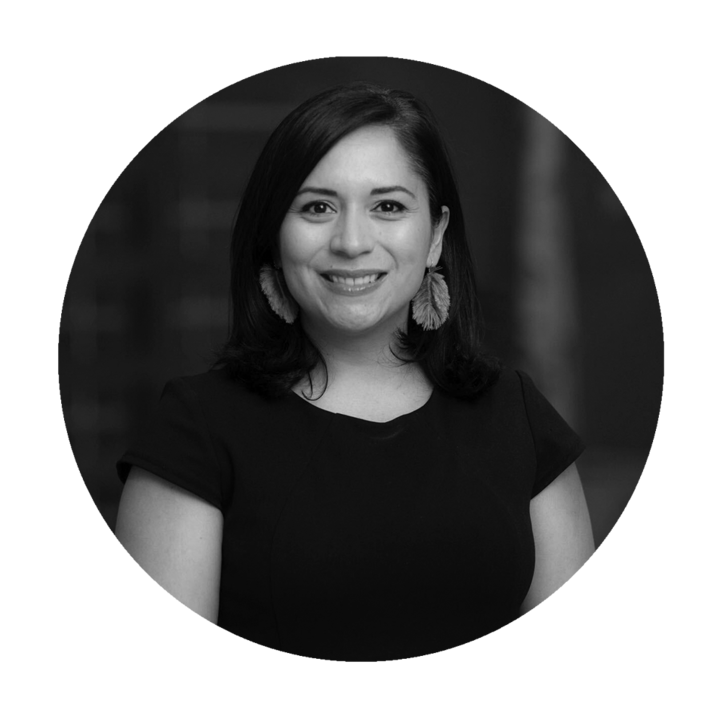 Provider-In-Residence
Marcela Andrés
Marcela Andrés is the CEO and President of​ designEDengagement, PBC. She is an education leader with over 10 years of demonstrable success in achieving measurable results. She is a goal-driven leader and recognized change agent in the field of education with a passion for changing how families and educators partner to improve student outcomes. Her experience in engagement strategy, strategic planning, program design, leadership development, coaching, relationship management, performance management, and goal setting with specialization in programs that support underrepresented students, families, and communities position her to be an effective and strategic agent of change.
Ms. Andrés' most recent contribution to school improvement is reflected in changing the family engagement landscape in Texas. Guided by human-centered design principles and improvement science methodologies, Ms. Andrés led an inaugural statewide family engagement fellowship that impacted 26 schools and over 16,000 students and families in Texas for Raise Your Hand Texas. Under her leadership, positive outcomes were reflected in improved student behavior, increased attendance rates, and reduced teacher turnover.
Ms. Andrés holds a Bachelor of Business Administration from Saint Edward's University and a Master of Education with a focus in organizational leadership and community advocacy from the Harvard Graduate School of Education.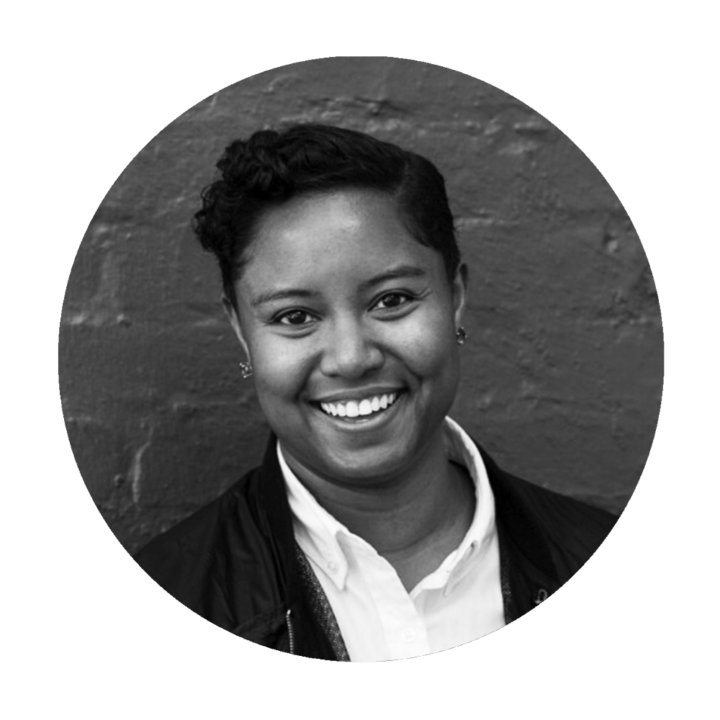 Provider-In-Residence
Nicole Jarbo
Nicole works with social entrepreneurs in search of funding at Goodbets Group, a fundraising consulting firm specializing in education ventures. She's worked with a wide range of companies, non-profits, and funders. She also serves as a coach and advisor to education nonprofits, coaching entrepreneurs funded by 4.0 Schools, New Schools Ventures Fund, and Camelback Ventures. Before starting Goodbets, she advised funders on their philanthropic giving, focusing on education issues ranging from education technology, charter schools, international development, and policy issues. Nicole is also a former KIPP educator, Teach For America alumna, entrepreneur, and helped found New Orleans' Carver Collegiate Academy. She went to undergrad at UC Berkeley, while there she served as a lecturer in the education department, played on the nationally-ranked Cal women's soccer team, and went onto get her Master's Degree from Berkeley's Graduate School of Education.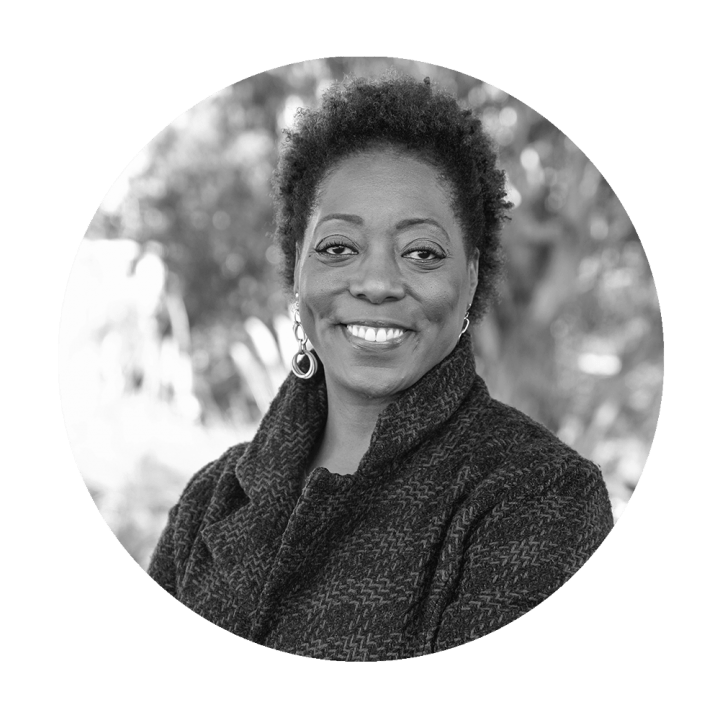 Provider-In-Residence
Rasheeda Washington
Rasheeda Washington founded Beyond Sixth to support organizations in achieving significant outcomes and impact through developing and implementing solutions based on the people, values, and culture of their organization. She is an experienced supply chain and operations professional with deep expertise in process improvement, organizational capacity, strategic planning, and business process design.
Over the past seven years, Rasheeda has focused on K-12 education and non-profit work. She connects big-picture thinking with execution in a manner that drives positive results. She has a Bachelor of Science in Business Administration from The University of Tennessee, Knoxville and a Master in Business Administration from the Krannert School of Management, Purdue University. She is also an alum of The Broad Residency Program. Rasheeda is a proud fur-mom to her rescued terrier KJ; and loves roller skating, hiking, and shoe shopping.
Join Our Team
Our team is purpose-driven, innovative and inclusive, with a supportive culture where all team members have the opportunity to grow and contribute.