Catalyst:Ed provides a robust technology tool called Jazz, which allows our partners to review the profiles, resumes, and proposals submitted by all candidates that have applied to their open jobs. Below, we outline a few steps that allow our partners to understand and use this platform, easily and successfully.
---
1. Once you log onto Jazz, you will be able to view your Dashboard.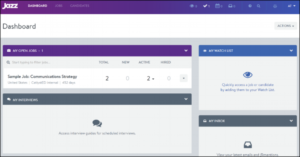 2. Click on the job title in order to view candidate options for that particular job.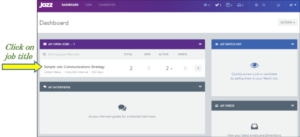 3. In the job page, you will be able to view all candidates who have applied for this position.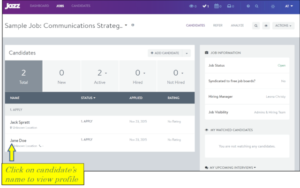 4. The profile tab within the candidate's page includes their resume as well as any questionnaires associated with this job.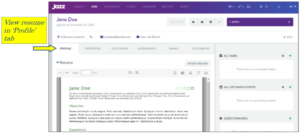 5. To view an applicant's proposal submission, scroll down the 'Profile' tab to find the 'Job Application' section located below the resume. The project proposal, budget and other files can be found here.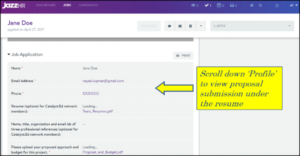 6. To communicate directly with a particular candidate or to track communication history, visit the 'Emails' tab.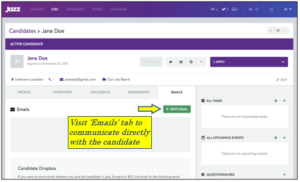 Should you have any questions, please email [email protected]