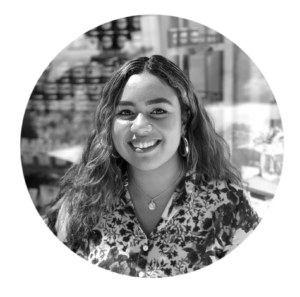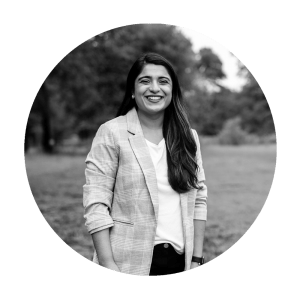 by Ariadne Moreno (Associate, Strategic Initiatives) & Sana Meghani (Director, Strategic Initiatives)
---
In April, we worked alongside our postsecondary partners to organize the Bill and Melinda Gates Foundation's Postsecondary Ecosystem Convening: Designing for the Future. At this four-day virtual event, diverse stakeholders from across the Postsecondary Ecosystem gathered to learn about the strategic vision for our collective work and begin conversations about how we will all get there together.  When our keynote speaker, Alicia Garza, American civil rights activist, writer, and co-creator of the Black Lives Matter movement, arrived at the end of the convening, many community members were also reeling from the verdict in the Derek Chauvin trial. Garza's words and gifted storytelling shed light on this moment and challenged us to imagine a different future. With this simple, yet bold statement: "I believe that Black communities deserve to be powerful in every area of our lives", Garza asked the audience to forge a new empowered path and invited everyone to be change-makers and rule changers. 
Earlier this month, we invited IFS community members Dr. Jacquelyn Jones and Dr. Dhanfu Elston to reflect on Garza's keynote address. See our conversation with these phenomenal leaders below. 
Estimated watch time: 26 minutes and 17 seconds
At 2:45:

Guests Jacquelyn Jones (senior director of Frontier Set and student success strategy for the American Association of State Colleges and Universities) and Dhanfu Elston (chief of staff and senior vice president for strategy for Complete College America share their visions of what a new future for higher education looks like.

At 8:13:

Our guests give their thoughts on how higher education leaders can apply the lessons of community organizing and mobilization, shared by Black Lives Matter co-founder Alicia Garza, to reform and transform higher education.

At 13:10:

Listen as our guests explore ways in which philanthropists can activate the change that we want to see in higher education, and be the "wind beneath our wings."

At 18:25

: Jones and Elston share practical takeaways for how the philanthropic community can better support communities and leaders of color, and disrupt inequitable-centered policies and practices. 
We asked Dr. Jacquelyn Jones and Dr. Dhanfu Elston to reflect on what this new and bold future could look like for higher education, and what it would take for us to get there using lessons learned from community activism, coalition building, and grassroots organizing. They both shared a beautiful and powerful vision for the future of our work, and how we can improve higher education for Black and other minoritized students. 
In reflecting on Garza's call to action for funders and philanthropists to be "the wind beneath the wings" of community organizers and leaders, Jones and Elston emphasized the importance of intentionally centering the voices of practitioners of color. "It's about allowing communities who historically do not have the power to be in positions of power, and to reconstitute what that power is and open more channels to these communities to be in power," says Jones. Funders must invest in the cultivation of leaders, and trust mission-centric leaders to do the work and lead the way instead of controlling the process of experimentation. As Elston so pointedly mentions, equity-minded and centered policy and practice cannot be an afterthought or a series of investments over the next year, but a long-term sustainability plan. "If we are trying to do equity-first work around student success and higher education transformation – we can't do that with old tools," he says. "We have to think about new innovative ways." 
We want to hear from you. Share your vision with us in the comments responding to the following: 
What is your vision for the future of equitable higher education? 

How are you or your organization forging a new path that will improve outcomes for Black, LatinX, Indigenous, and other minoritized students and center the practitioners of color? 

And for our funders, how do you plan to be the wind beneath our wings in this work?
About our guest bloggers: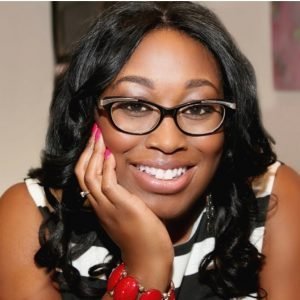 Jacquelyn Jones works as the senior director of AASCU's Frontier Set and student success strategy for the American Association of State Colleges and Universities.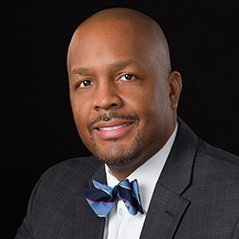 Dhanfu Elston serves as Complete College America's chief of staff and senior vice president for strategy. 
About Catalyst:Ed:
Catalyst:Ed unlocks the collective expertise in education to help education organizations innovate, improve, and scale with an intentional focus on equity. This convening was a part of the Bill & Melinda Gates Foundation's Intermediaries for Scale (IFS) portfolio, which aims to reach, influence, support, and sustain improvement in postsecondary institutions nationwide to dramatically increase student success outcomes for students of color and those from low-income households. Catalyst:Ed's Postsecondary Team supports the IFS build their individual and collective capacity alongside a diverse range of support partners.