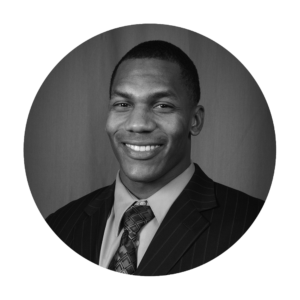 by Phillip Nevels, Associate Partner of Postsecondary at Catalyst:Ed
This summer, Catalyst:Ed welcomed 52 new consultants to our network to support postsecondary intermediaries. Here, Phillip Nevels, Associate Partner of postsecondary, introduces our work and shares some of his reflections from our expert recruitment.
Last winter, in support of the Bill & Melinda Gates Foundation's Intermediaries for Scale (IFS) strategy, we began work to increase field capacity, spur innovation, and scale best practices in the postsecondary sector. Catalyst:Ed serves as the facilitator and the capacity-building partner for the IFS community, a cohort of 13 change-maker organizations across the nation, to expand their capacity to support colleges and universities interested in implementing student-centered transformation. 
To meet the needs of this work, Catalyst:Ed expanded its network over the summer to include individuals and teams with post-secondary experience. We focused our selection process on three areas which we, in partnership with the American Institutes for Research (AIR), identified as high-potential growth areas for the IFS intermediaries and for which we did not feel our network was as robust as it needed to be to support the emerging needs of the IFS:
Network management and facilitation in a postsecondary context

Scaling evidence-based practices or programs in a postsecondary context.

Data administration and performance measurement in a postsecondary context. 
After an extensive selection process, we have on-boarded our first set of postsecondary experts, consisting of 24 individuals and 28 teams, into the Catalyst:Ed network. In the short term, they will provide IFS intermediaries with comprehensive support across multiple capacity areas. 
For us, the postsecondary expert selection resurfaced the need to be intentional about our recruitment and selection processes so that we are identifying culturally, racially, and ideologically diverse consultants who can bring new approaches and solutions to the work. Although our efforts to diversify our recruitment channels yielded some success, we know we need to do a lot more. Over the next few months, we will be taking a critical look at how we are defining and communicating what it means to be an "expert", further building out our recruitment pipelines, and identifying ways to grow the capacity of providers.
We are excited about the work that lies ahead. Stay tuned for updates as the IFS grantees begin to connect with these experts to meet their mission-critical needs. 
Questions? Email [email protected].